New automated Twitter API rewards good, not loud advertisers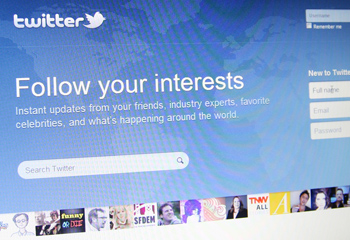 Social media site Twitter has recently engineered an application programming interface (API) designed specifically to enable advertisers to better manage their campaigns on its network.
Where previous campaigns had a manual upload process, the new one is automated, and in further assistance to advertisers, functionality has been installed in order to aid marketers in integrating campaigns with other sites, including Facebook and LinkedIn.
April Underwood, Twitter product manager for revenue, explains that the latest advertiser-friendly "aimed to develop an approach that encourages ads that are engaging, relevant and useful".
And she reiterates one simple Twitter philosophy that has perhaps been skewed over the years with advertisers scrambling for space and attention in the market.
"Our system rewards marketers for being good, not for being loud," says Underwood.
So with the system easier for advertisers to target their ads, users should see "more relevant and better ads", with no direct impact on the user experience in the short term.
Any change for better of worse does come at a cost though, with advertisers potentially seeing costs increase as auctions to purchase ads become more and more competitive.
"This is an obvious and necessary piece of infrastructure that all companies with proprietary ads systems need," agrees Josh McFarland, chief executive of the ad-targeting company TellApart.
By building in an API, McFarland adds that some control to third parties is a progressive move by the Twitter brand as it demonstrates that they've "reached a size where they feel that the accretive value of third parties – to monetisation at least – outweighs the risks".