Apple enters subscription video race with all-star content lineup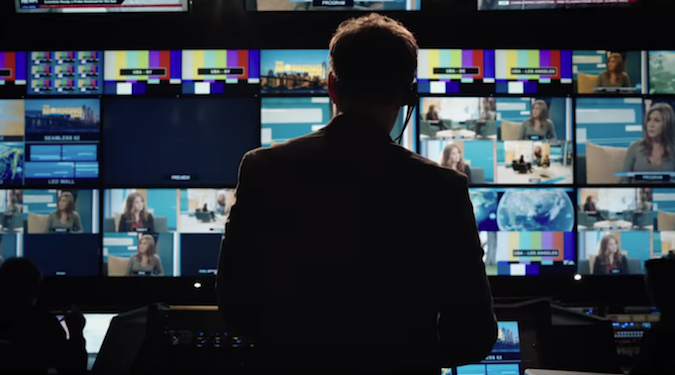 Apple has announced Apple TV+, a streaming platform to compete with giants like Netflix and Amazon Prime.
At a star-studded press event, CEO Tim Cook made it clear the platform will follow an ad-free model, launching in more than 100 countries this spring.
The service's content lineup will include shows starring Oprah Winfrey, Jennifer Aniston, Reese Witherspoon, Steve Carell, Jason Momoa, Kumail Nanjiani and a Steven Spielberg-produced reboot, to name a few. Even Big Bird made an appearance.

A new Apple TV app will be released in May, within which customers can pay a fee to access Apple TV+ content. Apple has not disclosed the subscription's cost.
The event's high-profile celebrity appearances generated buzz and made clear Apple's desire to be a big player in the space. The US$1 billion it has spent on original content, however, pales in comparison to Netflix's expected $15 billion price tag for 2019 and Amazon Prime's $5 billion 2018 spend.
Based on the announcement and how TV+ will be structured within Apple TV – a device which also enables users to access the streaming services of other brands – many believe the main goal of TV+ is to promote Apple TV and deter Apple users from accessing outside streaming services through dedicated apps.
"As interesting as the new shows sound," says John McDuling in the Sydney Morning Herald, "they appear to be loss leaders designed primarily to get (or keep) Apple device customers using its TV app."
"In turn, Apple is positioning the TV app to be a central, curated hub, the main portal through which users access video; some of it through Apple's, most of it from other producers. That explains why Apple has made the TV app available to owners of smart TVs made by rivals such as Samsung and Sony – products that make Apple's own puck-shaped set top box redundant," says McDuling.
Programs to appear include The Morning Show (pictured) starring Aniston, Witherspoon and Carell, Amazing Stories, the magazine Spielberg made into a TV show in the '80s and is now executive producer on the reboot, and a Sesame Street spinoff that teaches kids about coding.
"We feel we can contribute something important to our culture and society through great storytelling," Cook said at the media event.
Further reading