Bitesize takeaways from Adobe Summit 2019 – the future of AR, VR and MR in marketing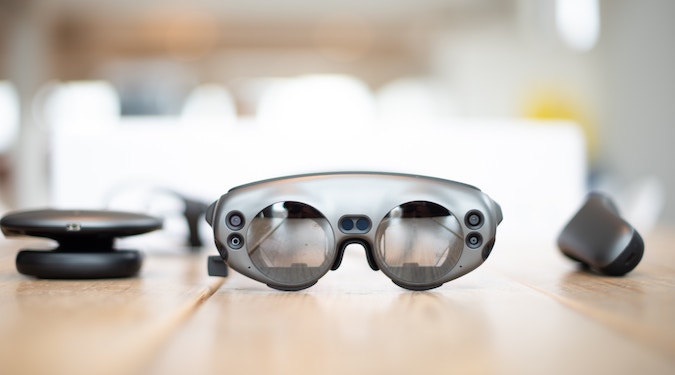 AR, VR, MR, XR… when will it end? Futurist Cathy Hackl walks through how immersive new realities are shaping modern marketing.
While Marketing is in Vegas for the 2019 Adobe Summit, we'll be giving quick updates of some of the most interesting things happening at the conference.
We've heard plenty on the immersive realities, but first, let's get our terms straight:
augmented reality (AR): projecting animation onto a live feed of the real world

virtual reality (VR): an entirely computer-generated, sometimes interactive visual environment, and

mixed reality (MR): a combination of AR and VR.
Futurist Cathy Hackl was at Adobe Summit 2019 to inform marketers on how AR, VR and everything in between are set to change marketing communications in the near future.
According to Hackl, "we're not there yet." The 2018 Gartner Hype Cycle placed both AR and VR at five to 10 years off reaching maturity, with MR set to overtake AR and VR before then in preferred technologies. Hackl agrees; according to her, the best use cases seen in the current landscape mostly aren't consumer facing.
The most interesting work Hackl has noticed in the immersive realities sphere has largely been on the enterprise side of business, particularly in using the technologies to enhance and gamify training procedures.
"It's almost like giving [employees] superpowers." Hackl says mixed realities are taking great effect in training drivers, for example, and making some decent headway in the manufacturing industries.
Beyond MR, Hackl also mentions 'XR' which can stand for 'extended reality' or 'unknown' reality – depending on who you ask. This would be the incorporation of other cutting edge and imminent technologies – machine learning, computer vision, 5G and the like – as they amalgamate with AR and VR.
Hackl does mention that we are past the novelty stage for AR, with enormous B2C brands such as BMW, Ikea and Cadbury already investing heavily in permanent solutions.
In the retail clothing market, for example, Hackl forsees the uptake of 'virtual try on' – wherein a user is able to view a holographic body scan of themselves as a mannequin and dress it with shoppable clothes in AR.
The technology currently exists, though is a little premature for large-scale deployment.
Hackl is also pretty excited about 'Web AR' entering the arena. As it stands for the moment, in order for brands to get consumers to engage with their AR offerings, they must be directed through a smartphone app. Web AR is set to remove a significant amount of this friction by allowing users to interact with AR experiences simply as they are browsing the web – therefore not needing to download a model or environment onto the device itself.
Google has done some work with Web AR, giving previews in its open-source experimental browser Chromium. 
The author of this article is attending Adobe Summit as a guest of Adobe.
Further Reading:
Image credit:Bram Van Oost