Celeste says #ChallengeAccepted to new Audible campaign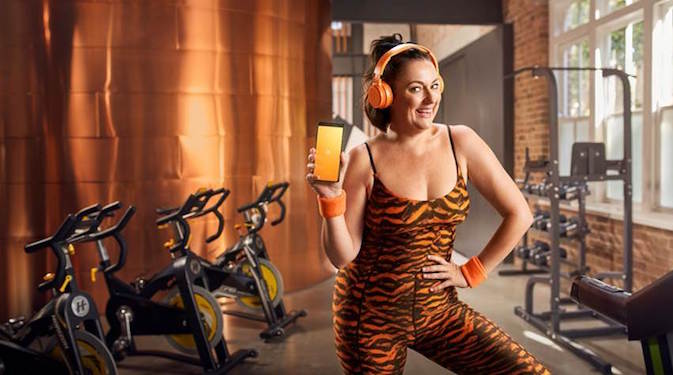 Celeste Barber is the latest high profile personality to join Audible's newest campaign, alongside culinary sensation Poh Ling Yeow and busy stay-at-home Dad, Clarke Gayford.
Comedian and Instagram sensation Celeste Barber is in good company, Audible having partnered with celebrities such as Rebel Wilson, Michael Bolton and Craig McLachlan in the past. Barber, who has an Instagram following of 6.9 million, made headlines recently for helping to raise a whopping $51.2 million for the NSW Rural Fire Service & Brigades Donations Fund.
Audible Australia is a leading provider and producer of audiobooks and spoken word entertainment which boasts a library of more than 400,000 audio titles. The latest campaign seeks to demonstrate how audiobooks can fit into a busy lifestyle by showing Barber listening to audiobooks clad in lycra on the treadmill or in the car shouting over chaotic children. 
The other videos show Masterchef star Poh Ling Yeow listening to audiobooks while whipping up a Hemingway-inspired soufflé or Clarke Gayford folding laundry with his baby as a busy stay at home parent and fiancé of New Zealand Prime Minister Jacinda Ardern.
According to recent research from Audible, of those already listening to audiobooks, 90% agree that it allows them to multitask or be more efficient.
Barber says: "I love a good book as much as the next person, but when you're busy screaming at your children, staring at your shirtless hot husband and becoming an internationally renowned author, it can be hard to find the time. Rather than risk being crushed under the 200 unread books piled on my nightstand, I can take matters into my own hands with Audible and I'm almost half as well read as I pretend to be."