Biggest ever outage and two top execs depart – Facebook takes a Thursday thrashing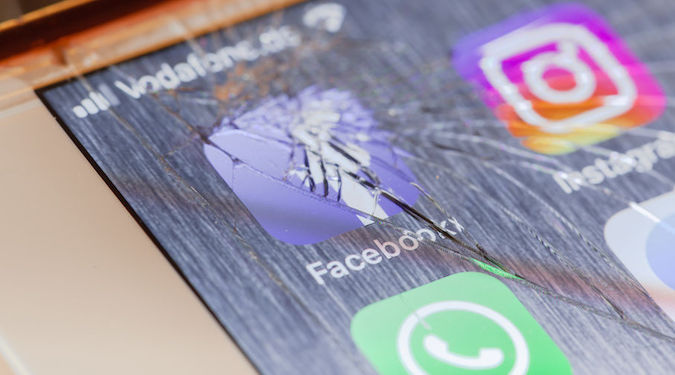 Facebook suffered major blows yesterday with global service outages and the departures of chief product officer Chris Cox and WhatsApp head Chris Daniels.
Facebook, Messenger, Instagram and WhatsApp were all affected. The platforms were rendered mostly useless for the duration of the outage.
The social network's last comparable outage was in 2008, reports BBC, when it had 150 million users. Today, it has 2.3 billion.
Users in Australia are mostly now able to log in, but reports of outage continue in other regions such as parts of the US and UAE.
Facebook's third highest ranking executive, chief product officer Chris Cox, also announced his departure yesterday after 13 years at the company. Cox represents the engineering and product side of the company and the heads of Instagram and WhatsApp report in to him.
According to early reports, Facebook will not hire another executive to replace Cox. Instead, leaders of the apps will report directly to Zuckerberg.
"He was seen as a standard bearer for Facebook's internal culture," reports Mark Sullivan of Fast Company, "which means that his departure may say even more about the company's future."
On the same day, CEO Mark Zuckerberg announced the resignation of VP Chris Daniels, head of Facebook's WhatsApp messaging app.
Daniels took over leadership of WhatsApp after the service's founders Jan Koum and Brian Acton departed last year after disagreements with Zuckerberg on how to monetise the app. Current Facebook VP of product management Will Cathcart will replace Daniels at the WhatsApp helm, says Zuckerberg.
The two key losses come one week after Zuckerberg announced that Facebook would become a "privacy-focused" company.
"This will be a big project and we will need leaders who are excited to see the new direction through," says Cox in a Facebook post announcing his plan to move on.
"Social media's history is not yet written, and its effects are not neutral. It is tied up in the richness and complexity of social life. As its builders we must endeavour to understand its impact – all the good and all the bad – and take up the daily work of bending it towards the positive and towards the good. This is our greatest responsibility," he says.
Facebook shares dropped 2% yesterday.
Image credit michaeljayfoto © 123RF