Google and Facebook update ads policies in tough climate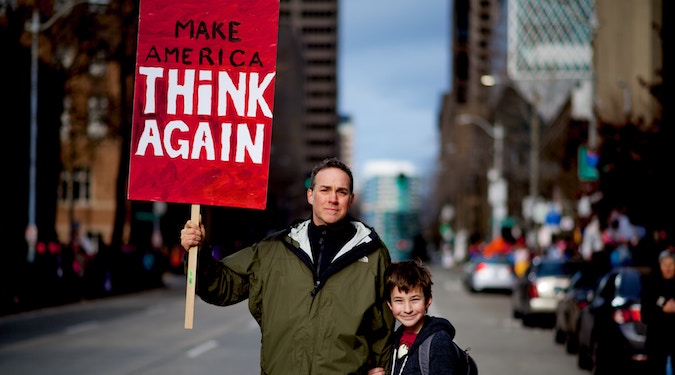 Facebook has been taking the brunt of it, but a growing scrutiny on the systems behind digital political advertising has forced all media giants to revise their ads policies.
Two of the world's largest media owners announced changes to their advertising policies this week. 
Google
Amid growing pressures from social media users and lawmakers to improve transparency and regulations around online political advertising, Google's update will reduce the granularity with which political advertisers are able to target voters on the platform.
"Given recent concerns and debates about political advertising, and the importance of shared trust in the democratic process, we want to improve voters' confidence in the political ads they may see on our ad platforms," writes Scott Spencer, VP, product management, Google Ads, in a blog post.
The updated rules will apply across Google's advertising platforms – search, YouTube and display – and will come into effect in the UK within the week, according to Spencer, ahead of the nation's 12 December General Election. Enforcement of the policies will begin in the EU by the end of the year, and the rest of the world starting 6 January.
The new Google policies will apply to all political advertisers – no longer only federal candidates – restricting their audience targeting specificity to only age, gender and general location (dictated by postcode).
In addition, Google is making further clarifications on the kinds of content allowed in political advertising on the platform to include things like deep fakes (computer-generated likeness).
According to Spencer, any ads or destinations "making demonstrably false claims that could significantly undermine participation or trust in an electoral or democratic process" will be barred.
This is a stark contrast to Facebook's policy of not fact checking political advertising at all, which ostensibly removes Facebook from the question of political advertising authenticity altogether. This position has produced a significant amount of ruckus online, and Facebook CEO Mark Zuckerberg has been pressed firmly on his social media giant's hands-off approach. Nevertheless, Facebook is defending its stance, asserting that it refuses to be the arbiter of truth for voters.
Related: Twitter will ban all paid political advertising by the end of 2019 »

Facebook
Facebook's changes are somewhat less severe, though advertisers will be glad to know they are getting more control over specifically where on the Facebook platform their ads will run.
On Wednesday, Facebook announced an array of 'brand safety controls for advertisers – among them, the long-requested 'whitelist' feature for Audience Network and in-stream ads.
Prior to the update, advertisers on Facebook were only able to create 'block lists', which specify content, publishers and pages a brand would prefer to avoid advertising against. 
Now, instead of scouring the platform for every piece of content that doesn't align with an advertiser's brand values, it can explicitly specify the pages and content it wishes to advertise on.
On top of better ad placement, Facebook also announced improved ad delivery reports – allowing advertisers to search by account ID or publisher without having to download it.
Zefr, a contextual preference platform, has also been brought on by Facebook as its newest brand safety partner, joining Facebook's roster of DoubleVerify, Integral Ad Science and OpenSlate.
Further Reading:
Image credit:Jose Moreno