News media sources benefit from the always-on social media feed. Why shouldn't your brand?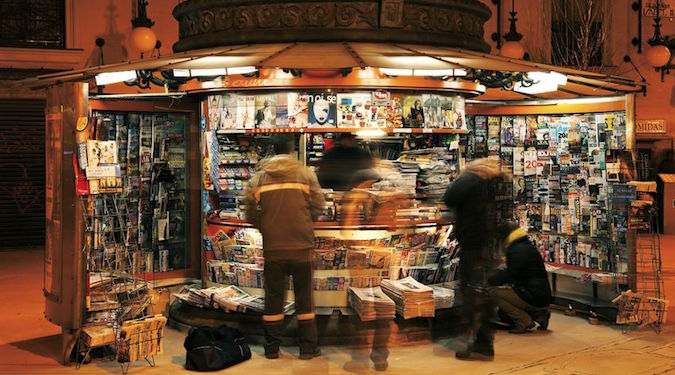 Ambera Cruz examines the the shift from traditional to digital and social media, and the impact it has on marketing communications.
–
This article originally appeared in The Versus Issue, our February/March edition of Marketing mag, and was a contribution from Marketing content partner Meltwater. Meltwater's new report 'Meltwater Insights: Australia's Superannuation Industry' is available for download here »
–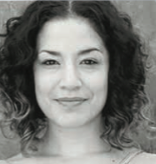 Last year Greg Hywood, CEO of Fairfax Media, announced that the company would be moving to a new publishing model, reducing print and focusing on a 24/7 digital offering. This generated a lot of buzz in the media and
we continued to see job cuts, as well as some publications shut down their print operations to focus on online (e.g. News Corp closed seven Victorian newspapers and The Independent in the UK).
So what does an increasingly digital and social world look like?
Deloitte's 'Media Consumer Survey 2016' found that the proportion of survey respondents using social media as their primary source of news has doubled to almost one in five respondents (18% this year, up from 9% in 2015). Over the past couple of years we have seen news breaking on social media before it has been verified through a
news publisher. As a result, news organisations have incorporated monitoring social media for news stories into their research. Some examples of news that broke on social media:
Paris terror attacks (Twitter),
Whitney Houston's death (Twitter),
Boston bombings (Twitter), and
Egyptian uprising (Facebook).
Today, most people have numerous devices through which they consume information. The survey reported that 66% of survey respondents are digital omnivores (owning a smartphone, tablet and laptop). This has created a generation where we have become accustomed to getting information when we want it, wherever we are.
Most people consume the news in real-time and on-the-go on their devices, which means that marketers and advertisers are finding print and TV advertising less effective.
According to the '2016 Sensis Social Media Report', 18- to 29-year-olds are the heaviest users, with 90% now on social media, versus the total average of 69%. Social media has seen particular articles and posts go viral, which can have a huge impact on a brand or business. Being aware of news as it breaks allows companies to respond to and try to control a conversation before it gains too much momentum. This applies to negative and positive news – whether you need to enact a crisis management plan or craft some fun on-topic content.
This should be part of a flexible marketing strategy that can be adjusted to suit anything newsworthy or trending. The '2016 Sensis Social Media Report' states that 57% of people access social media every day or most days, and 26% check social media more than five times a day. The average user spends 12.5 hours on Facebook per week.
Traditional media was once the bulk of marketing, PR and advertising budgets, allowing marketers to know who they were reaching and when. However, with consumers having expanded from traditional media, marcomms has also had to expand to new platforms to ensure that messages are being seen. This has opened up the door for marcomms to reach consumers in much more specific ways.
Through digital and social media we are able to track how consumers engage online more accurately. This
helps marketers create targeted activity that includes personalisation, such as email, retargeting and prospecting. While still one of the most trusted advertising media, the influence of TVCs on purchasing decisions has dropped in recent years. According to Deloitte's 'Media Consumer Survey 2016', 55% of people say they are influenced by television advertising, compared to 58% who say the same about online recommendations from people in their social media circles.
This has seen the rise of the digital and social media 'influencer' phenomenon. While influencer marketing – distinct from traditional celebrity endorsements – is still relatively new and can be hard to quantify sales from, it is great brand exposure and helps brands reach a new audience. Essentially, influencers are a new avenue to promote a brand or product to the influencer's network through the affiliation of their ideal lifestyle.
It's also a necessary way to test for reaching Millennials who do not engage with traditional media. Using an influencer content management tool is a great way to pinpoint the right influencer for your brand.
Four key tips for managing the shift
Here are my four key tips on how to manage digital and social media to have a positive impact on marcomms.
1. Build and implement a malleable plan
Building and executing a plan that you can adapt if you aren't gaining enough traction or the right results is essential. This flexibility allows you to monitor the activity and execute an alternative approach if needed.
2. Assess your activity or brand using internal and external data
Using a media intelligence tool alongside the data you have means that you'll be able to see what people are saying about your brand, company and competitors as a whole in the one platform. To truly understand broad perceptions, it's important to understand what people outside of your network (your website and social media pages) are saying about the product and the brand.
3. Use insights to build effective business strategies
Leverage your internal and external data to create new business strategies through identifying trends, reviewing you and your competitors' previous activity, the sentiment around the activity and certain themes, number of mentions of your brand and the share of voice. Access to all this data gives you much more insight into the reaction certain activity creates.
4. Internal education on digital and social media
Ensure that you and your company are driving innovation and progressing with technology. It can be difficult to get the approval to try something new unless you have all stakeholders on board. Educating all internal stakeholders on the market trends and results instils confidence in them when trying different approaches and tactics.
In order to survive the shift to digital and social media, marketers need to adapt and recognise that the old methods and metrics don't apply. It's imperative to be malleable and innovative with plans, as well as have effective means for measuring your brand, company and industry.
Using internal and external data to build business strategies helps marcomms navigate a constantly evolving landscape.
–
Further reading
–
Ambera Cruz looks after APAC marketing at Meltwater.
Meltwater is a Marketing content partner, a leading organisation with which we collaborate on content for the magazine as well as exclusive benefits for Marketing Pro Members. To find out more about upgrading to Pro, visit marketingmag.com.au/pro
Image copyright: benkrut / 123RF Stock Photo