Online news is now more influential than print news: study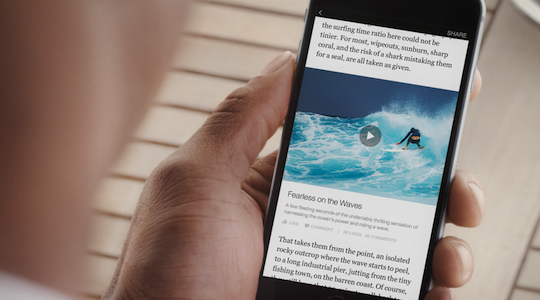 Almost 60% of Australians over the age of 16 believe online news is more influential than print, with more than a third reading news first on social media sites including Facebook on a regular basis, a new study has found.
The study, conducted by research frim Telsyte on behalf of news and social media monitoring provider Meltwater, surveyed more than 1000 Australians on their attitudes, intentions and adoption of digital technologies and media.
The study found that online media is the most important tool for businesses looking to influence customers, followed by print. Significantly it was also found that age does not play a factor in digital influence, with many Australians over 65 using online news portals as much as they use print for their main source of news.
Meltwater ANZ area director David Hickey says the findings clearly demonstrate significant changes in media consumption, which businesses much embrace in order to remain competitive.
"We are seeing changes in media consumption habits across all age groups, which businesses can't afford to ignore if they want to remain competitive. To get the most out of investments and engage existing and untapped audiences, companies must adjust their communication strategies to be in line with the shift toward digital," says Hickey.
Hickey believes all signs point towards a digital  future as the younger generation, the future generation, turn to digital for their media consumption on an increasing basis.
"Younger Australians understand that social media feeds online news, and vice versa. Their media consumption habits will transform the way companies do business and engage with customers. After all, the 35-year-olds of today are tomorrow's business leaders," he says.
"Understanding the important role social and online data plays for media intelligence is the first step for businesses across all industries to look beyond their internal walls. These outside insights give businesses the ability to make informed decisions in real time, stay one step ahead of their competitors and in sync with their customers," says Hickey.