Pinterest: the social network that came out of nowhere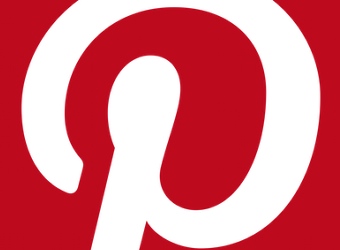 If I'd said to you just six months ago that yet another social network was on its way, and it would take the world by storm, you'd probably have laughed at me. I mean, we have enough social networks to contend with at the moment right? And not only that, but the ones we do have update the interface and features enough to make us feel like we're on a completely new network half the time anyway, especially with several recent and major updates on Facebook!
So, like many, I was initially skeptical about checking out this new player, but curiosity got the better of me when Pinterest kept popping up in conversations. I asked a friend to invite me (essential to gain access to the network – new users must receive an invitation from a friend already registered on Pinterest or request an invitation directly from the Pinterest website) and jumped on in.
Like many social networks, initial impressions were 'not sure how you make this work for you business-wise'. Then I observed. Then I played. Then I marvelled. And it seems I'm not alone.
So what the hell is it?
Pinterest is a pinboard-style social photo sharing website. The service allows users to create and manage theme-based image collections. The site's mission statement is to "Connect everyone in the world through the 'things' they find interesting."
Like many of the great tech starts ups, they're based out of Silicon Valley. Palo Alto, California to be exact.
So how big is it? Well, last month, comScore reported the site had 11.7 million unique users, making it the fastest site in history to break through the 10 million unique visitor mark. Yet rumours have it they're only operating with 16 staff.
Who's using it?
In short: females. Given the interface is something like a shop window, the best analogy I can give you is that Pinterest is like one big online window shopping experience. You can choose to 'just look' at the pretty things in the window or you can choose to click on them and go right into the shop, and, if you like what you see, purchase. And it is exactly this that is making people sit up and take notice about the newest social network on the block.
In January 2012, Pinterest drove more referral traffic to retailers than LinkedIn, YouTube, and Google+ combined (source).
The staggering thing about all of this is how new this network is. Development of Pinterest only began in December 2009, the site launched as a closed beta, or testing site, in March 2010, yet by August 16, 2011, Time magazine was listing it in its '50 Best Websites of 2011′ column.
Unsurprisingly, investors are swooning to get a slice of the action as valuations of the company continue to skyrocket. Like many of the social networks who have gone before it, it appears you don't have to be profitable (which Pinterest are reportedly not) to be valued at US$200 million and enjoy rounds of investment money if you have a large and rapidly growing community. In short, it's a numbers game.
The interesting thing about their business model is that it is deriving revenue by replacing the original affiliate tracking code from pins to sites, with Pinterest's tracking code, any affiliate payment is passed to Pinterest instead of the original affiliate.
It's a highly intuitive site meaning it's simple, clean and you can find your way around it fairly easily. Apart from what it is doing on its site, what is really interesting to me is the impact it is having on the industry in general.
Some articles have stated that it is driving trends in web design and just today I received an email from a start-up company who have developed a Facebook application that converts your Facebook wall into a Pinterest pinboard. I'm currently playing with it and I must say, I'm quite impressed and can see some good potential for it.
What does all this mean to your business?
Pinterest is definitely worth taking a look at, particularly if your audience is female, likes pretty things and likes buying online. As share buttons for Pinterest become available add them to your site and keep an eye on the spin-offs in the form of apps, or get involved in being an early innovator in this space. It could pay off big dividends.

Are you using Pinterest? What do you think of it? Have any Pinterest success stories to share? We'd love to hear your thoughts in the comments section below.