Reaching new audiences with brand collaboration: Interview with Jess Ruhfus (Collabosaurus)
Since the beginning of the pandemic, the idea of being 'better together' has permeated everything, including the way we do business. As a result brand collaborations have been gaining recognition as a cost-effective and engaging marketing tool.
In this interview, Marketing speaks with Collabosaurus founder and entrepreneur Jess Ruhfus about creative ways to engage new people through brand collaborations. Contrary to popular belief, Ruhfus says brand collaborations are accessible for businesses of all sizes and even in the B2B space.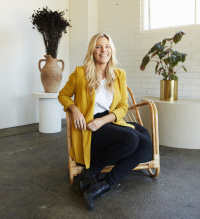 Ruhfus founded Collabosaurus as a web platform in 2015. With a background in publicity and events, she was well aware of brand partnerships but saw an opportunity for growth. At the time there was an obsession around acquiring 'free stuff' but there wasn't an emphasis on creativity or mutually beneficial collaborations. And smaller businesses or brands that didn't have publicists were missing out on branded activations altogether.
In 2021 Collabosaurus is an app that operates like a matchmaker, connecting over 8,000 brands and allowing businesses to 'swipe right' to access collaborations, which can be across social media, products, experiences and activations.
"The idea for Collabosaurus was inspired by Tinder and came to me when I was working in events and saw how time-consuming – yet beneficial – the brand collaboration process was," says Ruhfus.
Suitably, the app itself was born from collaboration. Ruhfus knew that the 'Tinder model' offered a degree of accessibility and usability that marketers would love, but building an app does not come cheap. So she teamed up with the educational institution General Assembly. The user experience (UX) students, who were keen to get some experience, modelled a prototype that she loved and from there Collabosaurus was born. This pathway ultimately saved the business $60,000 in app development fees.
Solving the creativity drought 
Initially when the pandemic hit brands paused all activities, including brand collaborations. But with budgets slashed and a "creativity drought" emerging, Ruhfus saw the business drastically pick up in the second half of 2020. One notable example of brands that teamed up during the pandemic was the highly publicised partnership between streaming platform Binge and fashion retailer The Iconic.
Suddenly collaborations became even more viable as a cost effective way to build engagement. That said, there is occasionally a notion that collaborations are for big business. Ruhfus rejects this idea and says SMEs have a lot to gain and offer in the space. She says small business owners can associate brand collaboration with influencer marketing, which is actually a completely different strategy. Collaborations are great because they aren't necessarily ruled by budget.
"Brand collaborations are one of the most cost-effective marketing strategies you can actually tap into because the majority of brand collabs leverage currencies other than cash," says Ruhfus.
"Small businesses are often sitting on a gold mine when it comes to what they can offer in a collaboration exchange with another brand. And I would recommend starting with things like their products or services. Their skillset and the marketing channels can be quite valuable, no matter the size.
"I mean, if they have an email list of a thousand people, that's still a thousand more people that the other brand wouldn't be able to reach anyway."
Similarly, brand collaborations are often seen as something that is popular in consumer facing businesses only, particularly in the fashion, beauty, lifestyle, food and beverage space; but Ruhfus says that partnerships are flourishing in B2B marketing.
B2B businesses can offer a lot in partnerships, from digital products, online courses, activations and experiences. The key is finding the right collaborator and honing in on the goal. 
Thinking outside of the box
Marketing asks Ruhfus about the process of tapping into creativity. She says to start with a specific goal in mind – making sure to tie it back to your marketing strategy – then work backwards from that goal. A 'goal' could be anything from engaging an audience, getting content created, growing an email list, growing a social media community, getting press mentions and building buzz. 
On the Collabosaurus app she suggests finding a collaborator first because "the creative idea will change quite dramatically depending on who you partner with". The algorithm in the app ensures that target market, demographics, marketing goals and what you can offer versus what you want to achieve is aligned. From there, she encourages brands to get uncomfortable and think outside the box.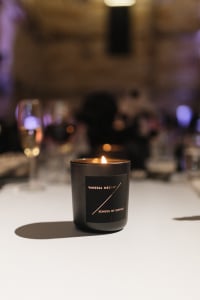 One recent collaboration example Ruhfus offered was an unlikely partnership between Microsoft Surface and local organic skincare and fragrance label Vanessa Megan. Microsoft worked with Vanessa Megan to develop a custom scent for a launch event. This was something completely novel for a tech company like Microsoft, but allowed them to engage the senses of the event attendees.
"There was an email database shout out and social media cross promotion. The photography that was produced as part of the event was just so incredible and just cleverly done. It was a small touch, but it was well leveraged and a bit out of the box."
Next on the cards for Collabosaurus is international growth and taking on collaboration at a global scale – a goal that is huge but exciting, says Ruhfus.
"Things never come from comfort zones, which has always been so true – every time things have felt a little bit scary and a little bit out of our depth, we've seen the best results."
Jess Ruhfus is the founder of Collabosaurus.
Photo by Katy Anne on Unsplash.
Found this article interesting? Read this interview with Nikki Clarkson (SCA) about the future of audio and the important role that marketers can play in the creation of a new product.