Standing out when attention is a limited commodity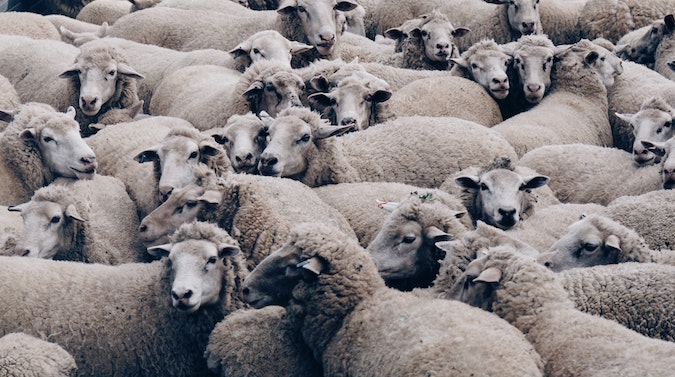 Brands need to understand how to remain relevant when consumers are drowning in digital distractions. Eugene Levin explores how to combat the increasing attention deficit for brands online by 'social proofing' and listening to customers.
The last 12 months have emphasised the importance of setting your brand apart in a digital landscape. Consumers across the globe have been logging on not only for entertainment but for the full spectrum of retail needs. 
According to the Australian Bureau of Statistics, online sales made up 9.4 percent of total retail sales in March 2021, while online contributed to 7.1 percent of total retail sales in March 2020.
Once, putting time aside on weekends to do my weekly shopping was time consuming. But now, given the increased digitisation of services, shopping has become more streamlined and convenient. 
Semrush's data research also revealed huge spikes in website traffic to online retailers during Q2's 'COVID quarter' in 2020, with department stores surpassing any other sector, up 58 percent year-on-year. This has continued over the past 13 months, with more than 453 million visits on average each month to the top 20 online retailers in Australia.
Brick and mortar store closures were the catalyst for many retailers to reconsider their online presence, and now more brands are competing to attract that limited eight-second customer attention span.
Join the conversation
When used correctly, Search Engine Optimisation (SEO) can help brands get an edge when vying for customer attention with 42 percent of Australians aged 16 to 64 using search engines to discover new products and brands and a further 26 percent via social media ads.
SEO makes sure potential new customers are able to 'find you' online, but brands need to also ensure they are also simultaneously 'social proofing'. Purchasing decisions are heavily influenced by reviews and user-generated content with research showing that 38 percent of Aussie's word-of-mouth recommendations – and what's better than one of loudest voices of all, social media?
But how do you make sure customers can hear you online? And, how can you make sure what they are saying is positive considering 90 percent of consumers read online reviews before visiting a business?
One of the best ways to do this is by incorporating SEO best practices into your social media strategy. Some tips to get started include using focus keywords and related keyword terms in your posts' captions.
One of the biggest marketing mistakes is a set-and-forget mentality. Consumer trends and tastes change rapidly. You need to ensure you are always on par or ahead of the curve or risk becoming swiftly irrelevant. And brands can go one step further by not only joining the conversation but also driving discussions on new topics with customers. 
Because the secret to Social SEO is not looking at what topics are relevant to your brand, but what topics are important to your target consumers AND gets them talking. What it boils down to is a simple question: just how cool are you? 
Learn to listen
Maintaining a certain level of 'cool' is crucial for a business to appeal to new generations. Now, while it can be easy to copy competitors, you're not giving prospective customers any point of difference to choose your brand over your competition. 
Patagonia did this particularly well in the US market when it quietly began printing 'Vote the Assholes Out' on the tags of a range of shorts. By making this small change, the brand was able to connect with its target consumers' desire to remove climate-change deniers from office and connect values with clothing choices. This resulted in increased social support, increased online voice and a sold-out product. 
However, brands should beware of 'trend-washing', a mistake many made with recent Pride Month marketing efforts. Model railway brand Horby made headlines for all the wrong reasons when its 'Pride Van' was condemned by social media users because, unlike Patagonia, it didn't put its money where its mouth was. Brands must align with values in a genuine way or risk looking opportunistic. While the van was in support of Pride Month, consumers perceived the brand as tokenistic by not showing any other support to the LGBTQIA+ community. And in its effort to 'join the conversation', it became the topic of an entirely new one – inauthenticity. 
In the digital-first world we're living in, I look at having an optimised online presence as the icing on the cake for brands today. This means making your brand stand out whenever your target audience is online. Brands need to think beyond search engines, but be visible across all channels visited by their customers such as blogs, review sites and social media. 
Like the Patagonia example, when a brand taps into trends and topics that are important to their consumers, it impacts their overall marketing funnel, which in turn will have an undeniably positive impact on their sales funnel.
While there is no guarantee for being seen, it's never been more important for brands to make a good first impression or risk wrath, or worse yet, becoming irrelevant.
Eugene Levin is the head of strategy at Semrush.
Photo by Christopher Burns on Unsplash.
Found this article interesting? Read this article about how marketers can prep for an attention recession here.