Snapchat continues its expansion into augmented reality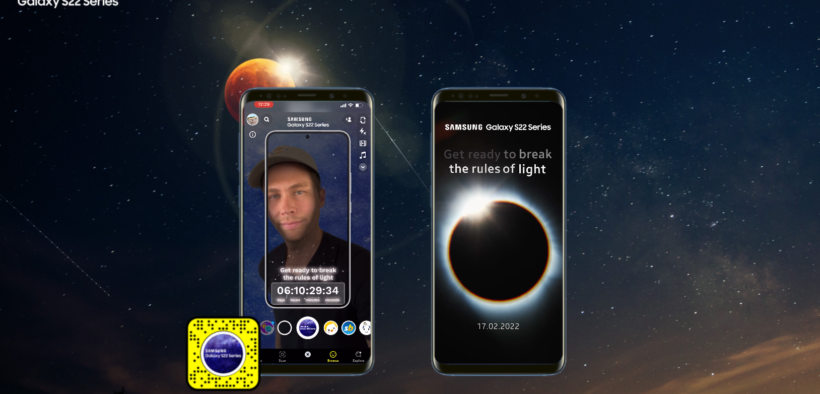 Snapchat has led the charge in augmented reality (AR). The social media app has been supporting AR on the platform, and businesses have been getting creative with the technology. This time, it's Snapchat launching its own AR Lens.
Launching on 17 February, the Lens has been named AR'Clipse and coincides with the launch of Samsung's Galaxy S22. 
Samsung and Snapchat have joined forces to launch a first-of-its-kind solar eclipse using AR. Snapchatters will be able to point their cameras to the sky and activate the Lens. The Lens will then reveal a beautiful contrast and immersion between light and dark. This will be supported by messaging from Galaxy S22's night and day camera features.
The AR experience will be supported by a fully-integrated campaign across Snapchat. The campaign will include video, AR Lens and campaign promotional assets. 
Samsung Electronics Australia head of marketing communications Joanna Baxter spoke about the campaign. "The Galaxy S22 Series devices have amazing, marketing leading camera capabilities for photography and videography. In the lead up to the AR'clipse event, the reception from our community on Snapchat has been strong. We're confident the campaign with Snapchat will drive awareness and engagement.
Snapchatters will be able to swipe up from all assets to learn more about the flagship Samsung S22 devices on Samsung Australia's website.