Starting your brand on IGTV – the modern answer to television?
Instagram TV (IGTV) has been around for more than a year but brands seem hesitant to embrace the platform. Bohemia's Elly Scales demystifies the practice and explains why it represents such a huge opportunity.
Video is undoubtedly one of the most effective and engaging formats in a digital marketing strategy, with 78% of people watching online videos every week and 55% every day, according to Hubspot. 
While scores of brands have embraced social video platforms such as YouTube and Facebook, a year on from its launch, Instagram TV or IGTV is yet to see the same mass adoption. There are a number of reasons for this – firstly, a lack of advertising options on the platform is keeping brands away. There's also a high perceived investment to adapt creative into vertical video formats.
However, the opportunity is worth exploring given the audience size and the canvas IGTV offers. IGTV provides brands with the ability to reach a wider audience for a longer period of time with the platform accessible via the Instagram app or through a standalone application which offers greater browsing options. The platform has been built with mobile users in mind, with a focus on vertical video and a mobile-optimised interface.
Related: Instagram hits one billion users, launches IGTV long-form video offering »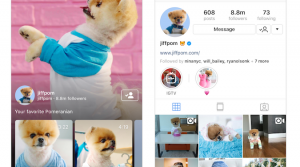 Currently, individual users can upload video content up to 10 minutes in length; brands, media personalities and influencers with larger followings can share up to 60-minute-long videos. 
The long-form nature of IGTV provides brands with the ability to integrate products and core message through educational formats such as webinars and tutorials. The platform auto-plays similar content one after another, meaning you can keep your audience engaged for longer.
A modern answer to traditional TV
Phrased as a modern form of television, IGTV should be approached in a similar way through weekly or monthly reoccurring episodes to pull audiences back for the next instalment. 
Netflix recently made headlines for kicking off its IGTV activity with a 60-minute episode of Riverdale's Cole Sprouse eating a burger, proving that IGTV offers brands a unique opportunity to experiment with content that doesn't need to be super polished and might not typically align to curated formats such as Instagram or Facebook posts. 
But unlike traditional TV, brands can tap into Instagram's rich data sets. It is not clear what ranking algorithm is used within the platform but the opportunity to promote cross-platform and assign keywords offers easy ways to drive reach. 
While there are currently no advertising opportunities within IGTV, it is suggested this could play to a brand's advantage as it makes the platform more user-friendly while also delivering engaging visual content without interruptions. This uncluttered environment will also reward brands that are struggling to build an audience on other social video platforms. Why not establish your brand as the expert and get ahead of the pack? 
How to get started
The first step, as with all social platforms, is to develop a content strategy that appeals to your audience. Instagram Stories analytics can be used as a benchmark for what video content is resonating best with your audience. Secondly, ensure you utilise the cross-promotion function. Early criticisms of the platform are the lack of users, however, IGTV offers multiple ways to cross-promote your content. 
When uploading content, make sure you link and share your IGTV video via your Stories, feature teaser clips in-feed to encourage followers to continue watching and share to Twitter and Facebook to capture your wider social audience.
Similarly to YouTube, IGTV allows clickable links in the video descriptions, something not currently available via captions on Instagram. This can be extremely useful for driving traffic to your website. 
As with all video across every social media platform, ensure your video is optimised for silent viewing. According to Animoto, 39% of consumers are more likely to finish videos with subtitles, so you don't want to miss out on that. 
Brands such as Sephora produce great examples of IGTV long-form content featuring subtitles to cater to sound-off viewers.  
Finally, monitor your analytics. Instagram analytics allow you to see if your viewers are watching your whole video or dropping off. By monitoring the results you can gauge which content is performing well to make informed decisions about the type of content to continue creating for your audience.  
The opportunity for IGTV is clear and now is the time to try it out.
Elly Scales is a content executive at Bohemia
All caught up with the latest on Instagram?
Image credit: Instagram