Superdry launches TikTok campaign
The 'Superdry My Way' campaign combines a hero ambassador, influencer content, digital ads and a viral dance challenge.
Superdry collaborated with NZ artists eleven7four and launched alongside the release of their single 'Where it Hurts' featuring Tayla Parx – the soundtrack of the AW20 campaign.
Social influencer Sarah Magusara (pictured) kicked off the campaign with a viral dance challenge to 'Where it Hurts', with the content reaching 2.1 million views. Magusara has 13 million followers on TikTok.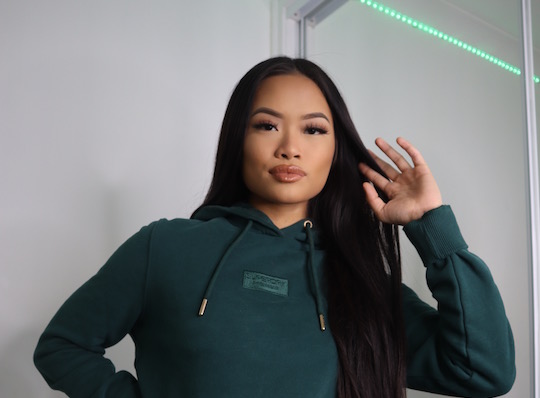 "Both the campaign and the single talk about celebrating individuality, which is the crux of the Superdry brand," says Superdry head of marketing and PR Matthew Iozzi. "The #SDMyWay challenge is about injecting your personality into the brand. We want to celebrate the unique and different. We create the clothes, you create the look and the story."
According to Roy Morgan research from February, 1.6 millions Australia use TikTok at least once a month. Two thirds of its current user base are females on the site, which enjoys its highest popularity among those aged 20 and younger. One fifth of Australians born from 2006 until today are using TikTok.
"It's crazy to see how quickly TikTok has blown up," says Shingi Murare of the eleven7four duo. "It's completely changed the way that the youth are discovering music and what we love about it is that it's a space where anyone can be creative."
Still a foreign language to many in marketing, TikTok is a growing social network for short-form mobile video on which users share vertical videos of up to 15 seconds in length. Brands like Superdry and Samsung are already using it for a range of marketing options. It's established itself as fertile ground for influencer marketing, with Australian influencers like Ricky Chainz, DubSmashKing and Rifenstine all accruing more than 1.5 million fans. Hashtag challenges, live events, brand takeovers and good old-fashioned display advertising are other options.