The 5Ws of a great social command centre
Cristina Forlani, account director, We Are Social, explains what makes a great social command centre and why your business should join the likes of Netflix, Kia Motors and Reebok in implementing one.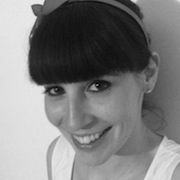 Do you believe in the power of real-time data and insights? Yes? Then you've probably already heard about the concept of the social media command centre, a real-time data solution that major brands all around the world including Netflix, Kia Motors, Reebok, Gatorade, Dell, MasterCard, eBay, NAB and many others use for monitoring conversations and campaign performance in real-time across social media.
Is it all about charts and numbers and other geek stuff? No. Well, it could cause some tech-envy as it often involves banks of shiny, large monitors, but the main focus is streaming social media data and conversations (from social and traditional media) directly to screens within an organisation in order to continually map the situation and be ready to react quickly.
This is exactly what Netflix recently did for the launch of the service in Australia and New Zealand: during the event hosted in Sydney in March, the social media team joined and leveraged organic conversations online, creating bespoke content in real time based off the monitoring of trending conversations and hashtags, to surprise and delight the community.
What is it then that brands like Netflix, Kia Motors and Reebok can teach us about the power of real time marketing? Each of these brands have successfully established and leveraged the insights provided by a social media command centre.
So before asking yourself if your company needs one, here are the 5Ws for a successful social media command centre:
1. What kind of metrics should be included in a Social Command Centre?
In general terms, brands should be looking at metrics like share of voice, demographic and geographical data, sentiment, trending topics and information. Other metrics may be added based on what is relevant to your business and industry at that moment (e.g. if you, or your competitors are running a specific campaign), and any other specific brand objectives for your social media activities (e.g. to drive traffic to the e-commerce, to track the sentiment about a specific issue, etc).
2. Where should it be hosted?
This is really up to you. You can host it at a dedicated physical space at your place of business where monitors can be accessed by your entire team. You can also access an off-site (e.g. a partner agency or campaign headquarters) command centre via a desktop or mobile app, creating a 'virtual' room people can join and personalise according to their needs. Either way, the key is to make the data accessible in real-time to all those staff and other stakeholders who may need it.
3. Who is it for?
Social media command centre information can be useful to many departments within an organisation. Staff involved in analysing online conversations, campaign and content strategists, content and community managers, content designers, customer care specialists and anyone with an interest in real-time consumer information can benefit from access to this data.
Multiple stakeholders across an organisation can be provided access to this information, for example, brand managers can personalise their data set in order to focus on specific brands, while the CEO and CMO can draw valuable real-time insights about business announcements, product performance and other relevant business activities.
4. When to monitor conversations?
24/7 should be enough! Real-time monitoring of what people say about your brand allows key staff to respond quickly when needed, i.e. providing real-time customer support and addressing problems before they escalate.
Obviously you don't need to have your staff working every single hour of the week, but it is important that automated software keep on monitoring what happens in the social web, even when you're not there. Automation allows the capture of data and information that can be analysed as and when needed.
5. Why does your business need one?
Real-time awareness is valuable. Knowing how people talk about your brand, your competitors and related relevant topics is fundamental to staying connected to the market and getting closer to your customers. Also, monitoring what's hot in the social web will help your brand to tap into organic conversations occurring around a specific topic or event, allowing you to join the flow of spontaneous interactions that are taking place on the biggest social networks.
Reality check
Collecting data on fancy monitors is nothing if companies don't have processes in place that lead them to take actions based on those insights. Real-time insights can help inform business strategy and potentially help prevent crises by addressing issues and complaints. Real-time data also helps businesses develop stronger customer relations by anticipating, understanding and responding to customer needs.