The Smith Family launches powerful new campaign based on true stories of disadvantaged Aussie kids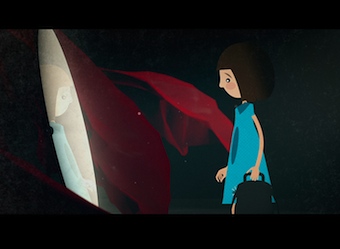 Children's charity The Smith Family has released a series of animated films based on the true stories of children who have been involved with the organisation, as part of the #TalesOfThe1in10 campaign to raise awareness about disadvantaged Australian kids.
Animation has been used as a way of telling the children's stories without revealing their identity. The stories are heartbreaking, but highly entertaining and they in turn will share the films to spread awareness. They were created by film marketing agency The Solid State.
According to The Smith Family, there are over 638,000 kids in Australia that have to deal with some tough issues due to difficult financial circumstances.
The first short film, Alice and the Giant Emptiness has already reached over 8000 views on YouTube and is the first of a series of films to be released throughout the year. Watch it below: