The three biggest mistakes to avoid when hosting a virtual event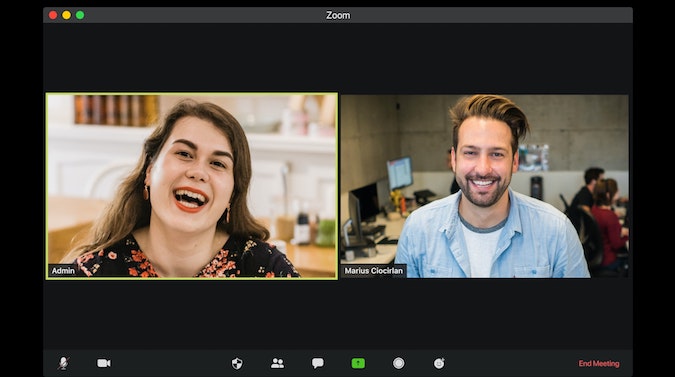 As physical events return to the calendar, many marketers consider what the future of events will look like. Far from returning to BUA, Paul Evans writes about the 'hybrid phase' we are entering and why it is still crucial to get virtual events right. 
2020 will go down in history as the year that changed commercial events forever. 85 percent of Australian corporate organisations were forced to take conferences online in response to lockdown measures and border closures.
Marketers were thrown into the deep end, facing tight timeframes and often even tighter budgets for necessary technology.
It was a learning curve, but those who put in the hard yards were rewarded generously. High engagement rates from a newly time-rich remote workforce combined with a significant decrease in hosting costs made virtual events a hit with marketers and customers alike.
Those who underestimated the level of planning, testing and expertise required to run a successful virtual event were not alone. With limited resources and technological know-how, this virtual dry-run was bound to come with its challenges. But through failure comes growth and Aussies did what they do best, they adapted.
As restrictions continue to ease, we could see many physical events returning to the corporate calendar, but the days of 'business as usual' are over. Instead, we are entering a hybrid phase that will challenge us to learn from last year's biggest mistakes when it comes to hosting virtual events.
Here are some of these mistakes:
Underestimating timings
In our line of business, timing is everything. With any online event, third-party management must be a priority from the outset and it is crucial that digital marketing agencies are briefed at least six weeks ahead of the event. Every virtual event is unique and adequate time should be invested in building and testing the virtual platform. This will ensure any technical challenges are identified and addressed well ahead of the go-live day.
When it comes to attendees, the way people want to attend virtual events is entirely unique. Though some prefer to tune in live, many people will opt to watch the recording in their own time. With ample lead time, event organisers can focus on marketing the value of attending the whole event and in a live capacity. This lends itself to considering a Q&A as a bigger part of virtual events to open up discussion and increase engagement.
Choosing the wrong technology providers
When searching for the right digital marketing agency partner, marketers should consider that this is not a one-size-fits-all task. The provider should not only have excellent knowledge and experience hosting virtual events, but they should also understand your industry and business at a deeper level in order to best cater to your specific needs. Once you've decided on a suitable partner, any technical aspects of the event should then be handed over to a team of experienced professionals to ensure the technology element of the event runs smoothly.
Look for a partner that holds strong relationships with reliable hosting providers like WP Engine to ensure scalability, agility and security for your event. Hosting providers like WP Engine will also work diligently to ensure all considerations have been carefully thought through and addressed, including predicted website traffic and the collation of participant data for lead generation purposes.
Undervaluing the potential of networking
Networking is difficult online. Great networkers know how to read body language, approach people and begin a conversation from nothing. In a virtual event, this doesn't happen. Even if an event organiser facilitates a room for each exhibitor where attendees can drop in, a strange third wheel situation can arise, which in real life would be avoided by seeing two people engaged in a conversation.
To sell the idea of networking as being a big part of the event's value, marketers must consider the networking logistics of virtual events. This might mean setting up breakout rooms on particular topics at specific times. It could allow attendees to book a 5 or 10-minute slot with an exhibitor with the intention of facilitating a more in-depth conversation after the event.
Navigating the challenges
The future may be uncertain, but what we can be sure of is that virtual events are here to stay. While there may be hiccups on the journey to discovering the perfect virtual formula, we can work together as an industry to innovate, share key learnings and support other marketers navigating the same challenges.
Paul Evans is the managing director at Toro Digital.