TikTok creator reimagines the Cannes Lions Grand Prix winning Burger King campaign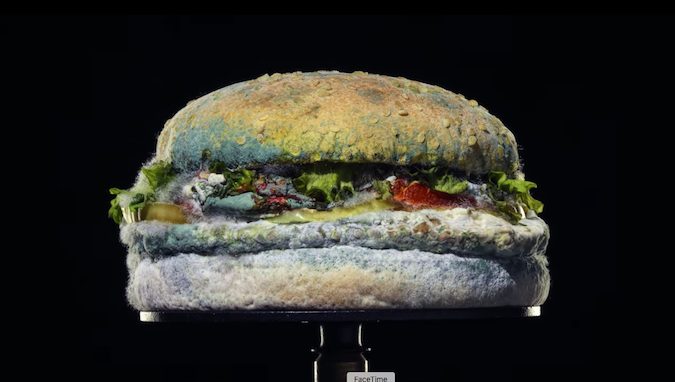 The first batch of Lions winners have been announced. To celebrate, the Australian TikTok team engaged a local food creator to play on Burger King's 'Moldy Whopper' ad, which won the prestigious Grand Prix award for Best Outdoor Campaign at the festival. 
Known for fast food reviews, TikTok creator @SophiainSydney has reimagined the commercial as a TikTok video. The original campaign shows a confronting time-lapse of the burger turning mouldy over 34 days – demonstrating the 'beauty' of no artificial preservatives. The original ad is a collaboration between David Miami, Ingo Stockholm and Publicis Romania. In the TikTok 'remake' Sophia puts the preservative-free freshness to the test by eating the burger and reviewing the taste or texture of each ingredient. 
Sophia's recreation is part of a week-long celebration of creativity from the TikTok for Business team, which will see a series of local and global advertisements reimagined as TikTok videos by Australian creators. These campaigns were some of the most creative and innovative from the past year and are nominated across various categories at the Cannes Lions International Festival of Creativity, including the Titanium award, Best Outdoor Campaign, the Grand Prix for Good and Health and Wellness campaign. 
This year the Cannes Lions Awards (21-25th June) is running as a fully digital experience. The awards celebrate achievements in the creative communications industry and represent an opportunity for many agencies and content creators to get recognition for creative work and innovative campaigns.
Other notable brands awarded this year so far include campaigns for Heineken, Dove and Renault.