How partnerships are generating digital dividends for online retailers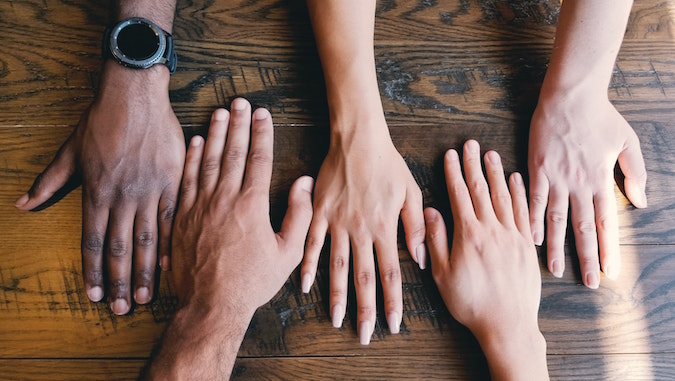 Partnerships can be a creative, affordable and trackable way to acquire new customers across channels. Adam Furness outlines four key reasons retail brands are turning to partnerships to create content and drive conversions.
While Australia continues to remain behind the global curve when it comes to ecommerce (hindered by a combination of few delivery choices, a vast nation and high labour costs) the events of the last twelve months or so have certainly accelerated progress. In fact, 82 percent of Australian households shopped online in 2020.
Although a rising tide should ultimately float all ecommerce boats, the influx of new online players means that even digital-native brands with strong market footholds have to up their game to ensure they continue to grow market share. For example, last year Kogan.com paid $4.4 million for the brand name, domain name and customer database of replica furniture retailer Matt Blatt as it went into administration in order to acquire new customers.
Customer acquisition can be tricky enough for those with deep pockets but for smaller brands trying to establish an online presence, it can be particularly daunting. With the majority of new ad dollars going to Facebook and Google (last year's ACCC enquiry into digital platform found that in 2019 for every $100 spent by advertisers, $53 went to Google, $28 to Facebook and $19 to all other websites and ad tech) not to mention the high prices some keywords command, digital advertising is falling out of favour as a tactic certain to deliver new audiences. Throw in declining consumer trust in advertising along with the demise of the third-party cookie and IDFA changes and it is clear online customer acquisition is significantly tougher than it was even 12 months ago. 
Online retail brands are now looking to partnerships as a vehicle to fill this customer acquisition void for them. This is because, unlike investing more in search or social channels, partnering with another business, brand, content creator or publisher offers a way to tap into existing consumer relationships and sentiments.
The four key reasons retail brands are turning to partnerships are:
Australians are consuming more content
We know that people working from home – or in the increasingly typical hybrid working situation – are reading, viewing and consuming more content than ever before. According to the 2020 Deloitte Media Consumer Survey, 24 percent of respondents signed up to a new entertainment or digital communications service during lockdown and 42 percent used online news websites daily for news. As a result, commerce content partnerships have become an increasingly important avenue for businesses that want to expand exposure and energise customer acquisition. For example, News.com.au's 'Best Of' section uses consumer trends and audience level data to create articles around relevant products and deals.
Partnerships drive cross-channel reach
Another reason to consider strategic partnerships as a path to growth is the ability to efficiently establish cross-channel reach. Online brands can use partnerships to engage consumers who want a physical component to the buying journey and offline brands can attract younger digital native shoppers.
Experimentation with out-of-category customer acquisition
Another advantage of partnerships is that they can drive experimentation and innovative brand thinking. This year we have seen some interesting left-field examples in Australia, most notably with the tie-up between music publication Rolling Stone and Sydney-based brewery Young Henrys with the launch of Unifier Beer. Inspired by music's power to bring people together, the partnership also includes collaborations between their respective brand ambassadors to drive awareness that a percentage of the limited-edition beer's profits go towards Australian charity organisations. In the online space, we've also seen The Iconic team up with streaming service Binge for a range of inactive wear to support Binge's launch last year.
Easy to track return on investment 
Nowadays it is easy (and cost effective) to automate the entire lifecycle of partnership management which means retailers can easily see which partnerships are performing well and which need optimising. By automating processes, brands can easily glean insights into the partnership's performance, easily award payments based on performance and drill down on where things can be improved. This is particularly important in today's zero budget environment as it is easy to see in real time what is working and what isn't. Automation also makes it easy to track different success metrics for different partnership types. Some might be conversion focused, others on new vs returning customers. Either way, it can all be tracked and revised as necessary.
The acceleration of online commerce and competition in 2021 looks like it will change the Australian retail ecosystem for good. But in that new landscape, there are opportunities for innovation, creativity and any integration that generates new consumer value or convenience. With partnerships, you don't have to start from scratch. You can build on one another's strengths, bolster weaknesses, share audiences and break out of traditional moulds to create completely new and authentic shopping experiences that drive new growth – and a better experience for customers. 
Partnerships thrive when built around integrity. When you build trust with your partners, both their audience and yours will be more apt to believe in – and trust – your brands. 
Adam Furness is the managing director, APAC at Impact.
Photo by Clay Banks on Unsplash.
Found this article interesting? Read about reaching new audiences with brand collaboration here.