Twitter is ecommerce's future, says founder of tweet-to-buy system
Twitter is the future of ecommerce, according to the founder of a new tweet-to-buy system which launches tomorrow with high profile retailers Oroton, Ralph Lauren and Guess onboard.
The bold statement comes from Australian internet entrepreneur Brad Lindenberg, co-founder of social commerce platform BuyReply, which lets consumers buy products straight out of the magazine or potentially off the back of their favourite athlete during a sports telecast using an email or tweet to complete the transaction.
Lindenberg said the BuyReply system combines the influence, reach and real-time powers of Twitter with frictionless transactions, by enabling Twitter users to buy products seen in offline media or ads, or promoted by celebrities.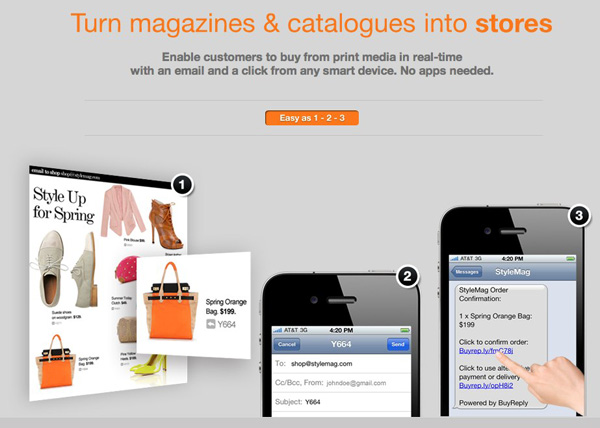 "No-one has monetised Twitter yet," Lindenberg said, speaking at AIMIA's social commerce forum in May. "But we think we have. We use open technology that everyone has, no apps and you can buy in three seconds over the television."
The system works by prompting consumers to respond to a call to action by tweeting, or emailing, a short code to a dedicated account in order to complete the transaction. For users with a BuyReply account already set-up, the transaction can be completed instantly if the consumer includes the relevant confirmation.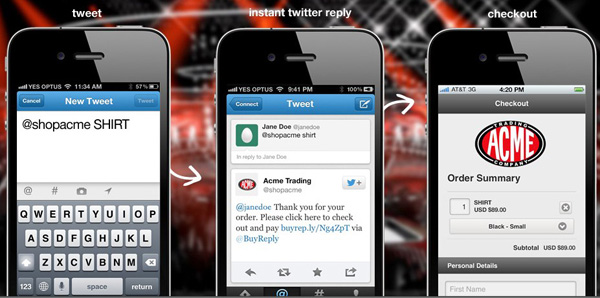 In the background is a virtual wallet attached to the user's account and payment details, enabling the transaction to be completed in a frictionless manner. If more information is desired, or required to complete the transaction, such as clothing size, a link to a mobile site is sent to the user via email or SMS.
Lindenberg gave the example of a Nike shirt worn by tennis player Rafael Nadal being promoted during the US Open. The system would enable viewers to buy the shirt off Nadal's back via a pop-up ad shown during the telecast directing consumers to tweet @shopNIKE with the hashtag 'raftop' in order to buy the product.
The platform would give broadcaster and publishers the chance to take a cut of product sales, while at the same time allowing brands to capitalise on large, potentially global, engaged, smartphone-using audiences.
Lindenberg hopes the service will also enable sales to snowball virally on Twitter when influential users are seen buying products by their followers. People can retweet the purchase codes the users they follow have tweeted to also buy the product, enabling transactions to go viral in the same way tweets do.
Lindenberg believes popular Twitter users have greater influence than popular users on other social networks, due to the nature of the micro-blogging social network. "Facebook is for the people you went to school with, while Twitter is the people you wish you went to school with. People on Twitter are the ones with influence – they're the people you aspire to be like, or want to know more about or want to hear from."
In the future the service could also be promoted by celebrities, who are already paid tens of thousands of dollars to tweet for brands, via tweets encouraging their fans to buy. Taking Justin Bieber and his 20-million-strong follower base as an example, a tweet directing followers to buy his new fragrance for $35 a bottle could generate up to $3.5 million in minutes, if it converts 0.5% into sales.
Brands signed up for the service's launch include Oroton, Sportsgirl, Ralph Lauren, Guess, Thomas Sabo, Kailis, Marie Claire Magazine and the Mercedes-Benz Fashion Festival Sydney.