Twitter, Salesforce strike deal to plug Radian6 into real time tweets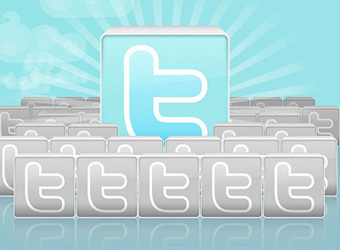 Twitter has added another revenue stream to its books, striking a global alliance with Salesforce that will enable marketers to access and analyse public tweets in real time.
Customers of Salesforce's social media monitoring platform, Radian6, will benefit from the deal, which unlike services such as Datasift's analysis of historical tweets going back to January 2010, it will allow marketers to analyse brand-related chatter as it happens.
Twitter will push all of its 400 million daily tweetsdirectly to Radian6, allowing brands to turn capture and respond to social conversations about their products, brand and industry in real time.
General manager of Salesforce, Marcel LeBrun, says, "Twitter has changed the way people around the world communicate and interact with brands. The alliance between Twitter and salesforce.com enables companies to apply the power of social listening and engagement to over 400 million Tweets daily, providing opportunities for social enterprises to engage, solve problems, gain followers and build brand identity."
"Companies look to Twitter to connect with their customers in real time about the things that matter to them. Salesforce.com understands how to facilitate these interactions," said Jana Messerschmidt, vice president of Business Development at Twitter.
"Combining the power of Salesforce Radian6 with Twitter helps companies understand and respond to their customers as these conversations are happening."
Salesforce acquired Radian6 in March 2011 and recently announced plans to acquire social media marketing platform Buddy Media for $689 million, according to ZDNet. It also owns a number of social enterprise products such as Chatter, Rypple and Force.com.
Buddy Media is currently used by eight of the top ten global advertisers whilst Radian6, which monitors Facebook Twitter, YouTube, blogs and online communities, is used by more than 50% of Fortune 100 companies.