Twitter to open Aus office by Christmas next year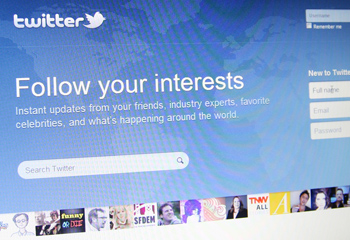 Talk of Twitter opening an Australian office picked up steam last week following a visit from its senior executives.
The party, led by the microblog's head of international development, Mike Brown, is understood to have met with major sporting bodies, publishers and government representatives, and hosted an invite-only breakfast to showcase the platform.
Reports suggest the social media giant aims to have a local office up and running by this time next year with about six staff managing areas such as sales, sports liaison and government policy.
Brown was to visit Sydney, Melbourne and Canberra and meet with the AFL, NRL, SBS, News Limited and representatives of the Federal Government, The Australian reports.
He also hosted an invite-only "secret breakfast with Twitter" last Tuesday in Melbourne where Twitter insights and case studies were presented to a group of key Twitter users, according to an email invite obtained by StartupSmart
"Twitter loves the Australian Twitter scene and they are excited to see it continually growing," the invite read. "Mike will demonstrate where Twitter is right now, where it is headed and insights into the Australia Twitter scene."
Media were banned from attending the event, which costs $59 to attend with the invitation stating "at the request of Twitter, press will not be invited to the event".
According to social media agency We Are Social, Australians post around 1.4 million tweets a day. Membership to the site is believed to number around 2.5 million Australian users, with about two million active.
Twitter's push into Australia follows the launch of the @TwitterAU account last month which has begun verifying leading accounts by marking them with a blue and white tick.