Vegemite's taste of viral marketing
Vegemite's 'How do you love your Vegemite' campaign celebrated the unexpected ways that consumers use the product – not just on toast with butter. The primarily social media campaign was successful because it engaged fans and allowed them to share their own stories. Aaron Lane chats to RMIT University researcher Angela Dobele about the campaign and the role of brands in viral marketing.
Technology has transformed the business of marketing. In the age of social media, marketers are increasingly turning to a combination of social networking platforms (such as Facebook, Twitter, LinkedIn, Instagram, and YouTube) to enhance 'word-of-mouth' in order to boost their brand's recognition, reputation and sales performance. According to IBISWorld, revenue in this sector accounts for US$11 billion in the United States alone – growing over 25% in the last five years.  
Many marketers dream of creating the next 'viral' campaign. The concept behind the virus analogy is that content is spread through social media like a virus, reaching 'susceptible' users which become 'infected' sharing the content to infect other susceptible users – moving rapidly throughout the population.
The myth is that viral marketing is high impact at low cost, and its success has grown to mythical proportions. The results of just a few examples quickly indicate why this is the case. For example, Old Spice's 'The Man Your Man Can Smell Like' campaign videos were viewed 16 million times in the first five months following the first airing. Research showed that Old Spice realised a sales increase of 107% in July 2010 for just the body wash product. Other memorable examples include Honda's two-minute video 'The Cog', which resulted in a quadrupling of hits to the brand's US website, and Carlton and United Brewery's 'The Big Ad' promoting Carlton Draft beer.
Another is Kraft's 'How do you love your Vegemite?' (HDYLYV) campaign which promoted one of Australia's most recognised food products. The 'HDYLYV' campaign was the subject of a recent study by researchers at RMIT University, in Melbourne, Dr Angela Dobele and Professor Francis Farrelly, and the University of Bath, in the UK, Professor Michael Beverland. One of the study's authors is Dr Angela Dobele, who is a senior lecturer in marketing and deputy head of the school of economics, finance and marketing at RMIT University. Dobele's research focuses on marketing and she describes herself as a "word-of-mouth marketing advocate".
Marketing sat down with Dobele to discuss her latest research, and to bust some of the myths surrounding viral marketing.   
Marketing: You and your colleagues were able to go behind the scenes at Kraft in researching the 'HDYLYV' campaign. What sort of access did you have?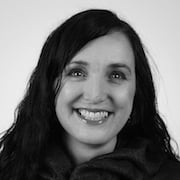 Angela Dobele: We were granted full access to the campaign specifics, the underpinning analysis, background and results. This included access to metrics for the campaign, including social media data and sales, market-share, and margin, as well as consumer data on the campaign collected by the agency commissioned to create and execute 'HDYLYV'. We were also able to interview the marketing manager of Vegemite as well as a company historian for the Vegemite brand, and we were granted access to the company's archives.
The information gained from this access was supplemented by also looking at consumer-generated content posted online on blog sites and social media platforms.
M: What can you tell us about the background motivation behind Kraft launching this campaign, and how the campaign worked in practice?
AD: In 2007, the Vegemite brand was in decline. Household penetration was falling. There were a number of reasons for this including changing demographics over time – for instance increased migration where non-Australian born citizens had little affinity with the brand. Competition from new substitute products such as Nutella was another factor, along with health concerns around salt and fat intakes – noting that Vegemite is high in salt and is usually eaten with lashings of butter on toast. Despite these changes, Kraft had done little by way of innovation, brand extension, new usage occasions, or even campaign updates. Campaigns continued to market the brand as a breakfast product to the 'traditional' Australian nuclear family.
Based on an extensive consumer research program, Vegemite's marketing team realised that there were a large number of consumers – target, and non-target – using the brand in unexpected ways.
In fact, 32 new ways of consuming Vegemite were identified. For example, Asian-Australians used Vegemite as a stock replacement for traditional soups while others used it as a marinade for southern fried chicken. They also uncovered huge levels of interest in the brand – for example, social media analysis of 1.5 billion posts within social networking sites, blogs, message boards, and online news revealed 479,206 mentions for Vegemite across 38 different languages.
Based on these insights, Kraft commissioned the JWT Agency to develop and execute the 'HDYLYV' campaign which was launched in 2008. This campaign involved facilitating a platform that encouraged consumers to think about and share their past and present consumption of Vegemite, and encouraged them to try a new recipe or usage occasion suggested by other consumers.
M: What were some of the interesting posts by consumers during the campaign?
AD: Well, for instance 'Zara' posted online that "i luvvvvv vegimite (sic) heated up in a roll with cheese or on toast…. mmmm x', 'Jack' said that "I love vegemite with pancakes and sugar — 'Dessert Vegemite'', and Jen commented "love vegemite can't live without have it on toast and vita wheats every day love it by itself or with avo".
Consumers were categorised by their spreading patterns – including 'slappers', 'streakers', 'nudist' or 'wormers'. Posts then listed celebrities' preferences: Russell Crowe loves his with tomato, Miranda Kerr enjoys hers with avocado, while Danni Minogue says it's the perfect hangover cure.
M: There is a myth that viral marketing is high impact at a low cost? Does the 'HDYLYV' campaign shed any light on this?
AD: Perhaps this is one of the problems with the 'virus' metaphor. There's no doubt that widespread market penetration of the content for a relatively low cost will always be commercially desirable – but unlike a virus, it won't always keep spreading organically and will eventually die out.   
The success of the 'HDYLYV' campaign was not a case of set-and-forget. In fact, it proved the importance of building an initial platform for a sustained conversation. This platform was then supplemented by print, television, radio and outdoor advertising, and Kraft also tapped into social media. All of which kept the conversation about Vegemite going.
M: Although the campaign 'went viral' did it really make a difference to the company's bottom line?
AD: Yes, the results of the campaign were impressive. The data shows that there were over 262,000 hits to the 'HDYLYV' website during the campaign. Digital advertising impressions numbered over 31 million and on line searches for Vegemite went up 67%. The Vegemite Facebook site grew from 17,000 members to 45,000 passionate and engaged fans.
In terms of the bottom line, sales increased 5% over the previous best year, and repeat purchases, pack sizes, and margins were all up. In fact, major retailers around Australia reported that they were running out of Vegemite even though Kraft was shipping 1,000 tonnes per month – an all-time record. The campaign also lifted long-term prospects. For example, many Vegemite consumers reported that they smoothed out the sharp Vegemite taste by adding fattier products like cheese or avocado. This led Kraft to create an extension product 'Cheesy Bite', which leveraged existing products Vegemite and another Kraft brand, Philadelphia cream cheese.
M: One of the interesting findings from your research is the way consumers engage and interact with the viral content.
AD: Yes, one of the key findings of our study was that far from being passive recipients, consumers actively engage with content in often-unpredictable ways. Consumers use and engage with social media platforms to present both a personal and collective image of themselves. In a way, a consumer's favourite brands become part of their life – an extension of themselves.  
So, by 'liking' or 'sharing' viral marketing content, consumers are saying something about who they are as a person and the way in which they want to be portrayed online. The success of the consumer engagement with the 'HDYLYV' campaign was because it enabled them to say something about themselves. The 'HDYLYV' campaign also reinforced bonds with others – including like-minded consumers and made consumers feel a part of the Australian national identity.  
M: This must have implications for marketers in developing content?
AD: What our research highlights is the importance of authenticity in social media campaigns. In the case of 'HDYLYV', the authenticity was created through platforms that allowed consumers to create and communicate their personal stories around the Vegemite brand.    
Our research identifies a range of ways that marketers can influence the diffusion of viral marketing campaigns that certainly go beyond the passive, uncontrollable approaches.
Stories surrounding mythic viral marketing campaigns often talk about clever, creative or incredible content. However, rather than focusing heavily on creating a wow factor, our research suggests that sustained engagement with social media content is driven by platforms that give ownership of the brand to the target audience. We think that this is particularly relevant for sustaining iconic brands that may need reinvigorating.
Consumer engagement is central. The key to viral marketing is the need to understand what identity goal consumers are trying to achieve when liking, sharing or displaying content in a social context. Messages must be of interest to the receiver in order for them to be passed on. If a brand story fits with the consumer's stories, it will be shared – if not, it won't. This means that not all media content released into social networks will go viral.
Viral campaigns should be based on deep insights about consumers' relationships with a particular brand. This goes beyond calls for focusing on simple emotions to understanding the myths surrounding the brand, consumer rituals, conversations and narratives, and personal histories of use. The 'HDYLYV' campaign team was able to build a carefully crafted platform for engagement based on a rich understanding of the consumer-brand relationship, the stories surrounding the brand, and the role of the brand in society. We suggest marketers tell a story with their social media content.
Viral marketing relies on consumers deciding to share content. Research has shown that self and social identity motives such as gaining esteem, helping like-minded others, and reinforcing status roles are critical drivers of consumers' decisions to pass on messages.
M: You mentioned uncontrollable approaches. Sometimes marketing campaigns can run counter to what the marketer intended. It seems that one of the inherent problems with viral marketing strategies is that the lack of control. How did Kraft deal with this issue?
AD: The 'HDYLYV' campaign marketing team actually embraced the relative lack of control and provided a campaign that consumers could make their own. Kraft accepted that they were not the only ones to determine the creation, development and transformation of the marketing message. Instead Kraft opened the doors and let Vegemite lovers co-create the experience.
Managers should focus on creating campaigns that give ownership to consumers. In the 'HDYLYV' campaign each Vegemite lover had their own distinctive and individual technique for eating Vegemite, and they talked with passion and animation about their idiosyncratic way of consuming the product, from spreading technique, what it was spread upon, what it was eaten with or in, and when it was consumed.
M: Finally Angela, how do you like your vegemite?
AD: It's great in a soup and especially in gravy for a richer taste. My husband is more traditional, preferring his spread on hot toast with melting butter.
The academic research article details:
Michael Beverland, Angela Dobele, Francis Farrelly, (2015), "The viral marketing metaphor explored through Vegemite", Marketing Intelligence & Planning, Vol. 33 Iss 5 pp. 656 – 674. 
Aaron Lane is a freelance business writer.