Selfie strife: Walkers Crisps #WalkersWave social campaign backfires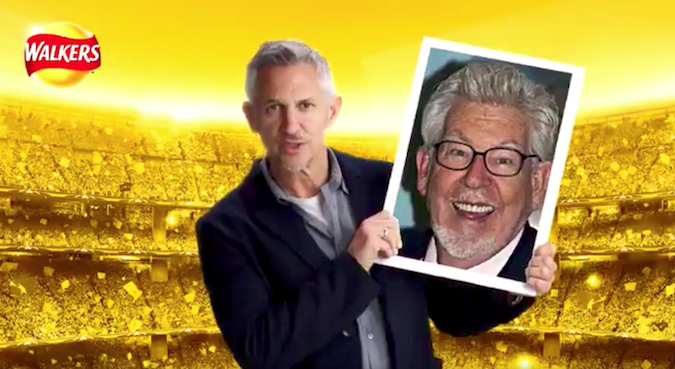 A Twitter campaign by UK snack brand Walkers Crisps which asks fans to submit selfies which are inserted into a video ad has backfired, with many users submitting photos of criminals.
The campaign, run by the brand with support from deVries SLAM PR, invited fans to tweet selfies using the #WalkersWave hashtag to be automatically inserted into an ad starring retired footballer Gary Lineker in the lead-up to the final of the UEFA Champions League.
Thanks @walkers we needed a laugh #walkerswave pic.twitter.com/yGeE5hit4z

— krull1981 (@krull1981) May 25, 2017
Walkers deleted some of the offending tweets, but not before many were shared hundreds of times. The brand has now shut down the campaign.
A Walkers spokeswoman says: "We recognise people were offended by irresponsible and offensive posts by individuals, and we apologise. We are equally upset and have shut down all activity," PRWeek reports.
In the video, Lineker thanks those whose selfies appear in the ad, congratulating them for "uniting with other fans."
Other offending tweets featured Josef Fritzl, UK serial killers Fred West and Harold Shipman and alleged sex offender Jimmy Savile.
PR disaster incoming for walkers crisps #walkerswave has went disastrously wrong pic.twitter.com/0l5c8eeX0J

— Craig Denholm (@CraigDenholm) May 25, 2017

Lineker, an ex footballer who's now a sports broadcaster, also took to Twitter in response, after a day "in some strange company."
Had an unusual day in some very strange company. I'm sure we'll wave goodbye to them all by tomorrow.

— Gary Lineker (@GaryLineker) May 25, 2017
–
Further reading
–