What metrics matter: Athletes as influencers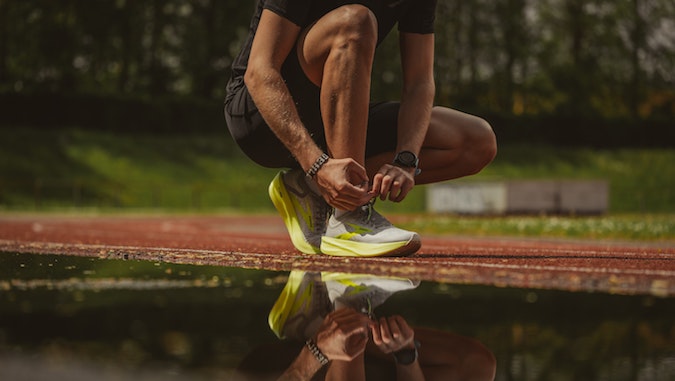 With the Tokyo 2020 Olympic Games fast approaching, brands are being reminded of the value of athletes as influencers. New data from Nielsen outlines how brands can maximise partnerships with sporting stars and what metrics matter most.
Athletes have a long history of partnering with businesses. From health insurance and cereal companies to sportswear retailers, athletes can be an effective way to engage a large audience and also lend reputability to brands. On the other side of the coin, endorsement deals support the livelihoods of athletes. 
Take number one tennis player Ash Barty, who has had high profile endorsements with Vegemite, Jaguar, FILA, Banana Boat and Esmi – reportedly earning $3 million in endorsements alone in 2020. Or the lucrative five year deal that professional basketballer Ben Simmons signed with Nike a few years ago. Just yesterday, online registrar GoDaddy announced it is teaming up with four-time Olympian Melissa Wu, continuing its partnership with the Australian Olympic Team.
View this post on Instagram
Growing personal brands on social media
Data tells us that more Australians are using social media than ever before. In January 2021, almost 80 percent of the population were active users compared to just 58 percent in 2015. This has had an effect on the way sporting stars manage their personal brands. 
Carlie Green-Medina is the founding director of Agency X and she is an internationally experienced brand marketer, having worked with athletes and celebrities for over 10 years. She believes athletes and their sporting clubs are using social media to grow personal brands, allowing them to capitalise on more commercial opportunities.
"This provides ongoing revenue streams and post career opportunities for athletes and assists in growing fan bases, selling memberships and event tickets. It's a win for everyone as an athlete works actively to grow their brand," says Green-Medina. 
"The power for endorsers is athletes tend to have very strong engagement rates with their audiences and research shows strong trust levels. So their audiences are heavily swayed by the promotion of a product by the athletes they follow."
View this post on Instagram
What metrics matter for brands?
Nielsen has released data that explores what brands should consider when looking to engage an athlete as an ambassador or to endorse products. According to the findings, brands should look beyond just reach or follower count. 
Businesses commonly see influencer marketing as an investment, so it is important to be able to measure ROI and specific goals when partnering with athletes. The data analysed four main categories or metrics when considering some of Australia's top sporting stars:
Reach: Total reach across digital platforms and the quality of the reachable audience.
Relevance: Fit between the personality's audience and the target audience. 
Resonance: How fans are responding to the personality via engagement and associated sentiment.
Return: Social Media Value and Branded Content performance VS organic activity. 
The data showed that a lesser known athlete, for example Kaylee McKeown, has a higher resonance score of 5 when compared to Ash Barty, who has a huge following but a resonance score of 4. Similarly, Mack Horton has a significantly smaller following than Ben Simmons but had an equally impressive relevance score.
Australian athletes Instagram followers:
View this post on Instagram
Green-Medina agrees that brands should look beyond reach and really consider brand and audience alignment.
"It's about finding the right athlete and creating the right kind of partnership which allows for the athlete to authentically engage with their audience to promote the product. An athlete should believe in the product and the brand that they are promoting and longer term partnerships always yield higher returns for brands," she says.
"Brands need to ensure there's an audience alignment of the athlete and their brand, it's no use promoting women's active wear on a female athlete's account which is followed by 90 percent men. Brands need to be strategic with the athletes they engage, not be swayed by the reach and 'popularity' of the athlete."
Photo by Malik Skydsgaard on Unsplash.
Found this article interesting? Read about the pros and cons of influencer marketing in financial services.