Why marketers need newsrooms: insights from a former journalist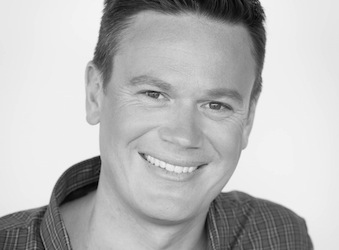 Rakhal Ebeli reflects on the changes that news has undergone in recent years and the potential benefits of this to marketers. 
Something is happening. Something is happening very quickly. The news is slipping from the clutches of legacy media and becoming common property. Now, brands too can play an active role in the development and distribution of news content. How did this happen and what does it mean for marketing?
Working as a journalist at Channel 10, I saw the first signs of change. Having joined the network in 2002, I saw the industry before and after social media. It had always been a rush to file a 5 o'clock story but with the advent of social media, instant updates and rolling breaking news, it became an even faster race. Sustaining interest and relevancy was also a challenge. We were limited by the capacities of the medium and faced greater pressure, higher turnover and an increasingly distracted audience. We were not the only ones. Print and radio also struggled to keep pace and stay relevant in a news environment that was updating every second.
While this was and continues to be a challenge for legacy media, it is a great opportunity for marketers. When digital media began to disrupt traditional news cycles, it prompted audiences to look for different news sources. Today, the savvier of brands realise they can be this source. They also realise there are enormous benefits in doing so.
Embracing a newsroom mentality gives brands greater relevancy and fosters stronger brand-customer relationships. Audiences crave news and information. So, why not give it to them? Brands that deliver newsworthy content show they have more to say than to sell. They lift consumer sentiment and reposition themselves as an industry authority.
At Newsmodo, for instance, we recently worked with ANZ to help shape BlueNotes, an innovative content platform for industry news. BlueNotes does not sell the bank or the bank's products. It provides high-quality content on topics including the FTA with China, Australia's housing bubbles, new payment technologies and the labour market. The results have been impressive. Amanda Gome, Head of Digital and Social Media at ANZ, reports that BlueNotes has led to a spike in the number of unique visits, longer page impression time and increased visit frequency. This strategy goes beyond visibility. By moving into the space of a newsroom, marketers build trust and gain traction through a long-term commitment to informing, engaging and entertaining content. Just think: What if, instead of buying a newspaper to read the latest financial news, your customer turned to you.
There is no reason why brands cannot become news publishers. Brand journalism is already proving to be a highly effective and fast-growing component of content marketing. Since starting Newsmodo, I, myself, have been surprised by its growth. When I founded Newsmodo in early 2012, my object was to connect freelance journalists to publishers. At that point, my definition of 'publisher' was largely limited to editorial. That has completely changed. Today, brands are the major publishing force. Where before editorial briefs made up 80 per cent of our workload, today that percentage is made up of briefs from marketers.
What is clear is that brands are taking journalism seriously. And rightly so. They too are beginning to think in editions, seasons and issues. It is not about discrete content but about how to take an audience on a journey across the editorial calendar. To help facilitate this transition, Newsmodo too has evolved. As well as shifting our focus on brand journalism, we have become not just content producers but the architects that design content from ideation stage to creation and to its amplification.
This is no doubt just the start. As marketers move to the newsroom and become the owners of their own digital entities, I expect we will only see more opportunities for brands to create meaningful engagement with high-quality, newsworthy content.