Why your company video should be done right the first time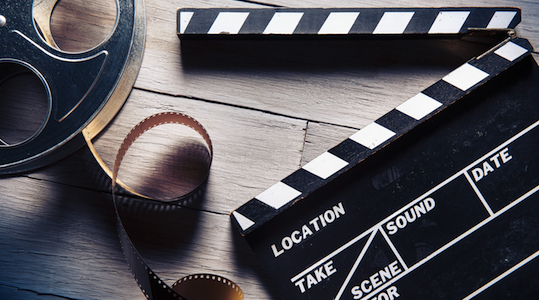 Gio Pacialeo gives his view on why video for brands should be completed perfectly first time and why it's important to focus on quality.
Corporate video is dead! Motion media, brand films and branded content are all terms we use today, and rightfully so – who shoots video?
The original use for the corporate video was to get your message out, show your clients your facility and put a face to the name. It was an expensive exercise where the final result lived on videotape, and then it was handed to your potential client. Today the video landscape has radically changed and so has the method in producing and broadcasting them. You only need to look at a few select websites that shall remain nameless, to see that not everyone can provide content that people would be proud to showcase as representative of their business. Yes technology has made the format more affordable and incredibly accessible. It has created great opportunities for the corporate world and brands but also for amateurs that want to leap into producing content without the proper training. It doesn't take long to work out how to use a digital film camera these days if you are keen on learning the technology. But if you think you're going to get away with just shooting a bunch images and cutting it to some music to tell a story, you're wrong.
Today every business is a brand. Everyone has an identity that is visual, like it or not we now live in this space, and the only way to translate that identity to motion successfully is with experience in storytelling. Your audience is a very different audience to what it was 20 years ago or even five years ago. Their behaviour is constantly changing, no matter what you're selling or what story you want to tell, today's audience or customer demands honesty and transparency. They're tired of the same old song and dance, they want to be engaged, they want to believe you and they want to press a button and be entertained.
When we started our company, Benchmark Media & Entertainment, we saw a gap where people with our experience only wanted to do the high end work the same way they had been doing it for decades. For us it was different, we saw stories and depth in businesses and brands that were honest and relatable, that's what we brought to the surface. Now that we have an incredible choice of platforms to share the message, there are no boundaries. To us that's why video is dead – because back then it stopped at the tape, now it has an eternal life online – which is why it is even more important get it right the first time!
Since we started, we have become industry leaders helping brands communicate to a modern audience across all platforms. We are one of the first production companies to have delivered 100% brand funded television to an Australian and international audience and we've proudly retained all of our clients since we opened our doors. We would say we are very lucky, not just because the networks or our clients are happy with our work, and not just because we have extensive experience working across all platforms, but because we were trained properly (we had amazing mentors) and we can implement that experience to anyone that wants us to bring their story to life.
Gio Pacialeo is director/producer and co-owner of Benchmark Films.