You're doing it wrong! Businesses not meeting customers on their own turf online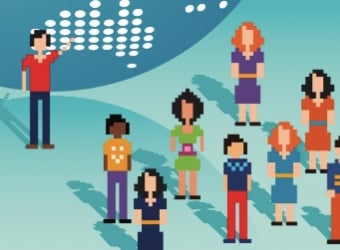 Businesses are using social media, but consumers don't seem to be taking much notice, a new study by customer experience strategy, design and research company Fifth Quadrant has found, with businesses blamed for not being where the customer is.
The report titled 'Emerging Consumer Channels: Social Media, Web Chat and Smartphone Apps' has found that more than two-thirds of businesses were using some form of social media to communicate with customers, but only one third of those customers using the channel returned over the past three months.
The issue seems to lie in which sites are popular with consumers versus which sites businesses are predominantly using, suggests the report.
Facebook was found to be the most popular social media site with Australian consumers followed by online forums and communities and YouTube.
Twitter, LinkedIn and blogs were found to be the least popular sites for customer engagement, with more than seven in ten consumers stating they 'rarely' or 'never' turn to them for customer service purposes.
However, Twitter was the leading network of choice among businesses, being used by more than three-quarters of organisations. Company blogs, websites and online communities were the second most used category of social media, with Facebook being third on the list.
Generation Y is the highest user of social media in general and customer engagement, and made up 46% of all social media customer service queries within the last three months. Generation X made 39% of customer related queries, while Baby Boomers made up 29% and the Silent Generation (those born between1925 and 1942) contributed to 16% of all customer related queries online.
Concerns over security and a lack of personal interaction were the reasons cited as being the main cause for a lack of consumer participation on social media.
The study also found, not surprising to Marketing mag, that the responsibility for managing the network sits with the marketing and insights team.
Also highlighted by the report were businesses concerned with a lack of resources and the ability to keep up with the social media engagement. Head of research at Fifth Quadrant, Chris Kirby, says, "Simply creating a new service channel then standing back and waiting for the customers to come won't work. If organisations want to offer customer service through social media, they need to go to the networks that their customers use. They also need to treat social networks as they would any other communications channel.  This means developing realistic long term resourcing plans."