You're reading this but will you share it? What makes stories go viral?
Sean Smith on the cross-platform coverage that's required to see a story truly go viral.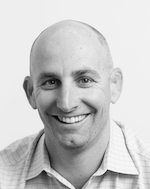 Celebrities, cat videos, laughing babies – what makes a story go viral? It's a question that has plagued marketers and brand builders for decades. But very recent advancements in technology have given us unique insight into what makes content go viral. Suddenly, we have real data to understand precisely how or why a story suddenly takes off.
Often, the accelerator will surprise you.
Using complex algorithms coupled with machine learning, Isentia's Stories engine is able to track the volume and reach of stories as they develop; drilling down to individual media items where necessary, across traditional, digital and social media channels. In effect, letting you identify the key issues of the day and the key influencers and outlets driving them.
Traditional versus social media
As marketers and communicators, we are often asked which platform is most effective in spreading a message – traditional or social media? This is mostly because brands want to know where to best invest their valuable marketing and communication dollars. The short answer is neither one nor the other is more effective. In fact, the interplay between the two is what generally prompts a story to 'go viral'.
Take for example the media storm that engulfed South Australia's energy woes in early 2017. The abridged version is that the sudden (and unexpected) shut down of ageing coal plants in Victoria and South Australia, placed enormous pressure on power supply. The situation was covered sparingly in mainstream media, and less so on social. Energy policy is not a topic that usually excites the Twittersphere.
The issue prompted Tesla's head of energy products, Lyndon Rive, to appear on ABC radio and suggest that Tesla could solve South Australia's looming energy crisis within 100 days with high-capacity batteries. Over the next 24 hours Rive completed a number of media interviews on the topic, but the proposal didn't take flight. That is, until a Twitter exchange fuelled the conversation.
The Elon Musk Tweet that flicked the switch
When Australian tech mogul Mike Cannon-Brooks, and Tesla founder Elon Musk began trading tweets a day later, suddenly the story went viral. The tweets were candid, novel and authentic, helped along by Musk's 13 million-plus followers. It should be noted that it is incredibly rare for social media to lead traditional, so what happened next could never have been predicted.
Tweets making news
Traditional media began reporting on the tweets which not only amplified but also legitimised the story. Four days later when Prime Minister Malcolm Turnbull entered the conversation, traditional media coverage reached its highest peak.
The interplay between news reports and twitter played out for over a week gathering more than 1120 news mentions across press, online, broadcast and social media, with the tweets referenced in almost half of the press and internet articles. The sentiment was remarkably positive, with 56% of coverage favouring the use of batteries to save power problems. Elon Musk was praised and renewable energy was widely supported.
No one could have imagined that such an open Twitter exchange would ignite an online news explosion that would prompt even the Prime Minister to weigh in. The secret? The tweet offered a rare insight into the world of business that the general public doesn't often see. Appealing to our inner voyeur, the tweets between Musk and Cannon-Brooks gave us unprecedented access to boardroom conversations that are ordinarily mediated by press statements and publicists.
It's highly unusual that one platform or person will make a story go truly viral. It's when traditional and social media converge that the magic happens. Social media provides a platform for the public to weigh into debate, adding fuel to the already developing fire.
What can we learn from this?
Audiences are changing, society is changing, technology is changing and the business landscape is changing. The important lesson is to not be caught off-guard. We must be leveraging technology to keep pace with the news at speeds beyond human capacity. This will enable us to create strategies to maximise opportunities or minimise risk when a story goes viral.
Sean Smith leads media intelligence at Isentia.

Image copyright: lightwise / 123RF Stock Photo