2017 predictions: what did we get right last year?
There's plenty of speculation on what's to come in 2018. Sabri Suby looks at how last year's predictions panned out.
Digital media spend will represent about 44% of all ad spend this year, according to a forecast by media agency Magna, and by 2020 it'll be 50% or about US$291 billion. But how should we spend this money? Let's review some of the predicted trends of 2017 to see what actually came to pass and find out what's likely to emerge this year.
Facebook Messenger challenges email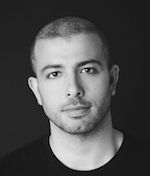 In 2017, Digital Marketer predicted that email would finally get some competition in the form of Facebook's Messenger function. This was a big call to make against an established medium.
On the one hand, we've definitely seen a rise in Messenger use with sales and customer service bots becoming more popular. On the other, Messenger doesn't present true competition for email marketing right now: as a business we use live chat and Messenger ads but we still achieve the highest ROI from email marketing.
The 2017 prediction may well come true, but will take longer than Digital Marketer expected. Email open rates are dwindling and will continue to decrease and Facebook will open up more inventory on Messenger (and perhaps its other message platform WhatsApp). Give Messenger some time to catch up as it's a very promising platform.
This year you're also likely to see email providers Gmail, Outlook and Hotmail compartmentalise email marketing in the same vein as Facebook, which started shifting feeds so users would see more from friends and family. Gmail started this around five years ago, but I think greater segmentation will be seen across all email to a more sophisticated level.
The year of data
According to Adweek, 2017 was supposed to be the year we shifted from measuring clicks to understanding true ROI through better analysis of data. I wish I could say this were right, but the truth is most agencies are not even close. Not only are there are still plenty of advertising cowboys hiding behind vanity metrics and data, very few businesses have the correct reporting mechanisms in place to measure true ROI.
Tools such as the forthcoming Google Attribution will change the space, so this is an area to watch.
Bridging the talent gap
Last year, Forbes called out a talent gap. The digital media field had too many generalists so it was time for people to become specialists. This largely came true, once the industry figured out the skills needed. As each platform became more complex, and as more features were added to enhance performance, practitioners started to specialise to get the most out of these tools. This will continue as the industry deepens and refines its skill requirements.
Content marketing pivots
Russ Henneberry, editorial director of Digital Marketer, saw 2017 as a year of moving away from more content to better content. Unfortunately, his optimism didn't become reality.
Content marketing has had a favourable run for four years but gone are the days where pumping out content for the sake of it gets results. For now, there are still plenty of content mills in operation so we haven't quite embraced decreasing volume and increasing quality. People have plenty of access to information, but they are starving for wisdom. Content is the stuff they have to wade through to get to what they really want – insight. People who work in content marketing are moving into long form copy, meatier pieces that will provide wisdom and value rather than just information.
Mobile marketing automation
AdWeek believed 2017 would bring improved automation for mobile marketing. I would say it's not there yet. Despite the amount of traffic coming from mobile, businesses still haven't adopted a true mobile friendly marketing strategy. In fact, not enough businesses have responsive websites and mobile-friendly ads, let alone making use of text message marketing. It is still not common to see someone use text message on a mobile landing page to capture a lead, and then to communicate via text message – but it should be. I see all mobile based call-to- actions as the future.
With Google, we're starting to see a lot of ad extensions offer text message services and we're likely to see more of this with mobile specific ad platforms.
Automation will continue to improve with functions such as smart triggers to shape the way leads are handled.
2018: the big two
This year, Google and Facebook will become a complete digital marketing duopoly. There's no sign of a third player that has anywhere near the bandwidth to compete with these platforms and it'll be like this for a few years yet. Facebook will continue to carve out more and more market share. Google has been leading until now, but Facebook has made some serious inroads, such as with inventory on Messenger, and adoption is growing, so Zuckerberg's empire will give Alphabet a run for its money.
Having said that, Google still has plenty of capacity in YouTube. People are really getting on board with the platform and that will snowball by the end of this year. For anyone doing paid search or re-marketing, YouTube will be a mainstay.
Sabri Suby is founder and head of growth at King Kong.
Image copyright: andreypopov / 123RF Stock Photo