Brand chaos because employees rely on Google for company assets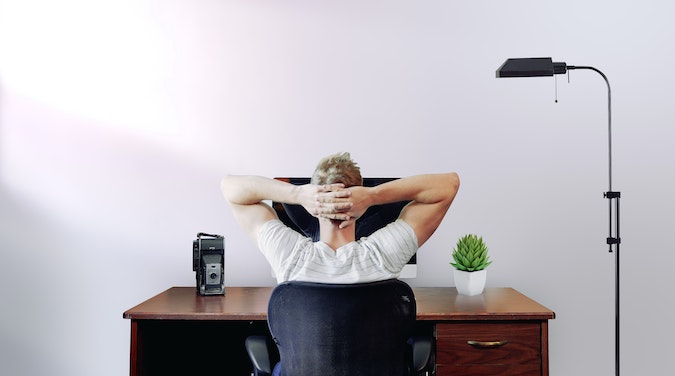 Content is a key ingredient to any brand's identity. With the rise of the hybrid working model, there has been a shift towards the Digital HQ – a new workplace that breaks down silos, embraces flexibility and automates tasks to empower employees to perform at their best. 
As a result, enterprises must change the way they think about content, as it's more than what is carefully curated by the marketing department. Content encompasses everything from training materials, financial and legal documents, emails and email signatures or even a client facing deck. As all pieces of content are a representation of an enterprise, it's the brand bedrock a business is built on. However, recent research has revealed that a lot of the investment in these branding initiatives is going to waste and Australian employees are the biggest offenders of brand anarchy.
With a lack of content infrastructure unveiled in many Australian enterprises, it's a concern that the confusing and sometimes inconsistent content processes are leaving brand integrity at risk – let's take a look at what three of those major dangers are. 
Lack of content infrastructure leads to review bottlenecks
Globally, three-fifths (60 percent) of employees agree that their company's process of reviewing and approving content delays work, with Australians averaging five reviews per piece of content. Those working at managerial level are a quarter (26 percent) more likely to say this than an associate level.
Reviewing content accuracy and policing content has become a day-to-day job for four-fifths (80 percent) of Australian employees with as much as two-thirds (66 percent) noting that reviewing and policing content is the most integral part of their job.
Employees aren't doing it alone when they are drafting content either. Without a strong content infrastructure in place, employees are also relying on colleagues for information. Over a quarter of Australians (27 percent) are reaching out to their colleagues two to three times a week asking or searching for brand information. 
Combined with the lengthy review processes, it can lead to employee burnout as respondents agree they are feeling overloaded and consistently needing to complete more work as a result.
Enterprises need to arm employees with document and content automation tools to effectively produce content. Streamlined content creation tools that are integrated into their current workflows are becoming highly integral, with automation allowing enterprises to deliver outcomes at speed within their growing and evolving Digital HQ. 
Lack of compliance can damage brand integrity
Healthy brands are constantly evolving and updating their guidelines for external-facing content. Whether it be a recent freshen up of a logo or changing the wording in key messaging, enterprises are encouraged to remain relevant into today's ever-evolving customer landscape.
Organisations that are lacking a strong content infrastructure have found that tracking down up-to-date materials is causing delays in work or worse, employees going rogue. The majority of Australian employees (81%) are doing a Google search because it's much easier than spending the time necessary to look for approved housed assets. At the same time, Australian employees are choosing to reuse previous versions of their work rather than seeking the most recent approved version, with over a quarter (26%) saying they start content from scratch, pulling on information from wherever is easiest.
Brand integrity is a crucial part of the foundation of the enterprise. It's concerning that Australian employees are ignoring brand guidelines simply because it's too hard to find the latest-brand approved content. This ultimately leads to lower-quality content being created – in fact, 94% of respondents globally said they find mistakes and errors in content after it's already been approved. And what's worse, almost all Australian employees (91%) believe the smallest errors in the final content piece will damage trust both internally and externally. Four in five (81%) Australians agree that this can damage employee trust, leading to burnout and dissatisfaction with work.
To avoid damages to brand integrity, enterprises are encouraged to invest in a content infrastructure that will surface the most relevant, company-approved content and assets, removing room for error. As a result, brands will see employees deliver high quality, bespoke and on-brand content pieces with correct information and increase overall trust among employees, customers and other stakeholders.
Rebranding is on the cards but lack of resources halts plans
As the rise and development of the Digital HQ continues to grow this year, half of Australian enterprises are considering rebrands to maintain relevance with their audiences. On the other hand, the other half believe their organisations are putting off rebrands due to the lack of tools and resources available. This is also due to the fact that Australian businesses are enduring a talent shortage following COVID-19 lockdowns in 2021.
With Australian employees indicating rebrands are expected to take an average of eight months to fulfil, employee resources are key to a successful and efficient brand overhaul. Australians agree updating enterprise content is the most challenging aspect of a rebrand. One of Australia's most recognised brands had a brand refresh over 18 months ago and is still using outdated logos and messaging in customer facing content. 
As content is vital to any brand's identity, the fact that Australian employees are lacking the correct tools or struggling to find or create content is potentially quite damaging. This reiterates the importance of having a content infrastructure in place to ensure content is compliant and aligns with brand guidelines. 
To avoid any brand damage, employers need to maintain quality control and implement processes that streamline productivity. This way employees are set up for success as a result as content will become unified, centralised and most importantly compliant across the board. This will eliminate the hours spent creating new content and take the guesswork out of the content creation process.
It's clear, despite investment in the brand itself, the lack of content infrastructure is limiting the impact of that investment and also putting the brand at risk. Enterprises that have invested in their content infrastructure have seen success not only in their rebrands but also in overall content quality, employee productivity and satisfaction. 
David Nemes is the regional director, APAC at Templafy.