Brand strategy less than compelling? Might be a case of 'purpose paralysis'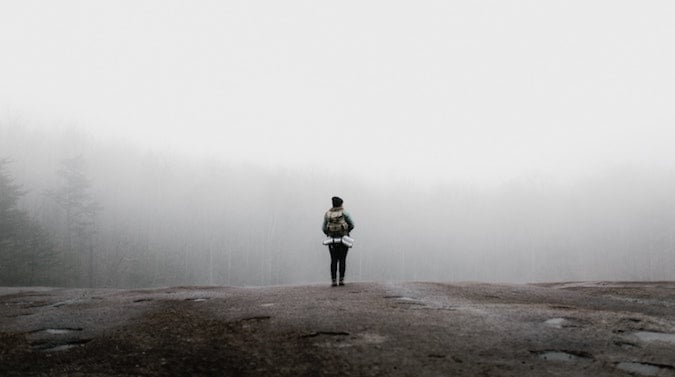 A clearly defined 'brand purpose' is the foundation of a sound brand strategy, yet it's often the hardest thing to execute. Brand strategy consultant Brent Heatley writes about the challenges of brand purpose and why it's now more critical than ever for marketers to overcome them.
It's a bit weird.
Many good brand marketers with clearly defined goals, brilliantly researched insights, focused messaging and a host of other tools and assets struggle with the foundational element of brand purpose – why the brand exists, its reason for being.
Much of their brand strategies might be well thought through – audience targeting, problems the brand solves or needs it satisfies, values and attributes, positioning and personality, etc. Oddly though, the most common flaw is brand purpose.
So how is it that smart marketers across a range of sectors often find the notion, function and value of brand purpose difficult to grasp – let alone being able to define it and embrace it as a critical component of the brand strategy.
Brand purpose is the reason for being that anchors a brand's existence, shapes its values and drives its every move. With that in mind, you would think that brand purpose would be right up there with things like price points, channel optimisation, service delivery, loyalty and everything else that's critical to the brand's success.
Just a bunch of words?
Purpose is why the brand does what it does, not the what or the how. But what often sits within brand blueprints, emerges in stakeholder interviews or surfaces in workshops is woefully wide of the mark.
Variations on sentiments like 'To be the best at what we do in our sector' and 'To be the most trusted provider of …' are repeat offenders. At best, these things are goals and ambitions – also known as the grander-sounding but no less worthy 'visions' and 'missions'.
Equally lamentable is dressing up the brand's value proposition as its purpose. Statements in the style of 'Our unique 'X' delivers the highest performing …' are more about benefits and proof points than answering the question of why the brand exists.
Defaulting to generic statements or seeking safety in rhetoric are common practices. 'To build better futures for our customers' and 'Making 'X' a more rewarding experience' are less than thrilling.
It doesn't help that brand values can dominate, or even become, brand purpose statements – often at the expense of sharper stuff, or to make weaker sentiments sound meatier. Thankfully statements containing those old chestnuts of 'Innovation' 'Inspiration' and 'Integrity' remain mostly for internal eyes only.
No, it's not 'just semantics'. Brand purpose is a definitive statement of the brand's reason for being. It frames what the brand stands for and guides decisions and actions. It's as vital as a sovereign nation's constitution.
Why so hard?
So why is it sometimes tougher to get heads around the brand purpose of the common, everyday variety, than the higher or noble kind of corporate purpose that makes the world a better place in some particular way?
Why is lazy box-ticking, or knowingly just using language the team or the board will like to hear, okay?
Sure, the articulation of brand purpose is a crafting thing, but that's not really the sticking point.
Here are some of the more common causes of 'purpose paralysis':
The thinking typically requires an almost philosophical approach – a process that produces an outcome based on a sound argument.
Brand purpose is a fixed, passive, long-term element of the strategy, unlike say positioning or value propositions that can be modified and sharpened in response to shifting market forces and changing customer need states.
Brand purpose simply isn't top-of-mind. It is a 'set and forget' element of the strategy's blueprint that's usually referenced less frequently than more active elements.
Maybe it's just not sexy. Unlike brand personality or tone-of-voice, it's understandably harder to get invested in something that's unlikely to resonate as directly as brand identity, marketing comms and collateral.
Or simply because, in a world where metrics drive so many marketing decisions, brand purpose doesn't measure up as something that can be measured.
As difficult as determining and defining it may be, a well-nailed purpose imbues a brand with more relevance, more resilience and a greater life expectancy than a brand without.
Why does it matter?
So what's the big deal?
At a fundamental level brand purpose can differentiate your brand from your competitors. In the brand strategy's blueprint, brand purpose drives the brand's value proposition or promise, its values and personality, its essence, story and voice.
Well applied, it informs creative expression across customer touchpoints, contributing to building trust and credibility not only with consumers but also with employees and broader communities.
And because it resonates throughout much of the brand strategy, brands with well-defined purpose generally radiate more confidence and certainty. Theoretically this requires less budget expenditure on paid media than for brands whose purpose is vague or adrift.
As the anchor of brand strategy, a clear and robust brand purpose not only enables more empowered decision-making but creates freedom to invite fresh thinking, new ideas and interesting possibilities.
Bottom line is, without the bedrock of brand purpose, a brand strategy will risk being thrown off course by shifting market forces, evolving consumer expectations, competitive threats and budget cuts. Simply, it mitigates against existential crisis. 
Getting there – some tips
While there's no one 'right' way of getting to brand purpose, defining it doesn't have to be laboriously complex. Often it's just a brutally simple application of the old maxim 'Interrogate the brand until it confesses its strengths'.
One simple approach is to locate a sweet spot at the intersection of three circles:
-Why the world needs your brand?
-Why your brand is good?
-Why your competitors' brands are good?
It also helps to talk to lots of people your brand is talking to. Brand purpose statements that really nail their reason for exsisting often begin with 'Because', for example: 'Because too many people are dying prematurely of heart disease.' Or, 'Because life's too short to drink rubbish wine.'
Some play direct to consumers' long-term need states, reframe what might otherwise have been a generic statement and present it as a beautifully simple tagline. Bupa's 'Because life happens', is a standout example of distilled thinking.
And then there's confectionery bar Snickers' recent rendition of brand purpose as a kind of self-actualising consumer permission to satisfy short-term cravings, with the shamelessly confident headline: 'Because a hungry you just isn't you.'
Why now?
In this chaos orchestrated by multitudes of amoral microbes, we're at a moment in history where consumers are reconsidering personal values and brand choices, corporations are re-examining priorities and progressive governments are rethinking how to build better societies.
As the challenges of volatility persist, there's never been a more critical time for marketers to review and reset brand strategy.
This is chaos as a catalyst. According to McKinsey: "Leading companies will use the crisis to redefine their reasons for being and their basis of distinctiveness."
And as Gartner's 2020-21 Annual CMO Spend Survey reveals, brand strategy has now overtaken market analytics as the most vital marketing capability for CMOs.
As the heart of your brand strategy, reviewing and redefining your brand's purpose might be one of the smartest investments you can make right now.
Brent Heatley is an independent Sydney-based Brand Strategy consultant. 
Photo by Andrew Neel on Unsplash.