Bridging the research and CX gap – the winning marketer of tomorrow
Customers' of today – an enigma to the modern marketer. How do we personalise at scale? Why do our insights decay so quickly? What is their relationship with our brand? EJ Guren's answer: just ask them.
In today's experience economy consumers are more empowered, and have more choices and less brand loyalty than ever. Many organisations are only just starting to understand the challenge of meeting customer expectations and orienting themselves around customer experience (CX) and feedback. The marketers that bridge that gap will win the future of the industry.
Humans are the 'new black' or the 'new oil' (pick your trending marketing-sphere buzzword). Creating hyper-relevant experiences is the holy grail of marketing, but there remains a disconnect between capturing consumer insights and delivering intelligent customer experiences.
The problem is that, up until now, marketing has been more about big data and technology but it remains disconnected from insights and actions. Mass personalisation at scale is increasingly possible with technology, but is often based on stale or unreliable data. Currently, the really valuable insights from asking people questions via surveys and deep-dive research data is stuck with the insights team; and not being properly utilised by the CX marketers to enrich consumer profiles and gain a true understanding of the intention behind consumer behaviours. Marketers have always had the 'what', they just haven't had the 'why'.
Related: 'Innovating through the lens of clicks' – Lego executive on the state of modern marketing »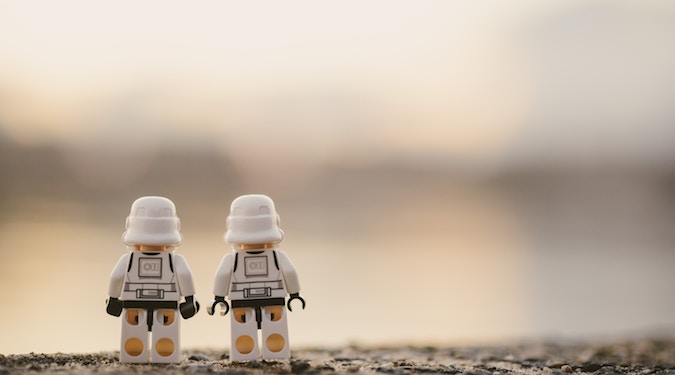 A good example of this problem is the benchmark metrics that are often used, like NPS scores – something that most organisations have invested heavily into. NPS scores are a demonstration of an outcome (the 'what') rather than the intention. By the time you get the NPS score, it's difficult to understand why you got it, or to grasp why it may have changed and over what period of time.
At the Customer 360 Symposium in the Hunter Valley earlier this month, the worlds of research, data and CX collided. What's ironic is that I too frequently heard marketers saying, 'What if we listened to real people who are buying our stuff, and then we built the programs and services around those insights?'. When you think about it, it's bizarre that it's only now that these conversations are getting the attention they so desperately deserve.
The first step in bridging the gap between CX and research is to acknowledge that, to properly understand your customer, you need more than just big data. You need richer, wider information. You need something that gives you the 'why' – the intention of future behaviour.
We've been doing some work with an automotive brand which transformed its organisation to focus on customer-centricity. This involved taking a static customer experience dataset, acquired over the last decade, and turning it into a dynamic and actionable dataset by overlaying real-time customer insights.
Through Pureprofile's platform we stitched together the disparate customer touch points to build a universal profile view. We then enriched profiles by asking customers for feedback about their service interactions with the brand. Democratising actionable insights across the organisation resulted in changes to the way the brand engaged with its customers – even the front-line sales staff in dealerships are now actively asking HQ for more insights so they can change the way their teams engage with customers and better structure how service works.
This type of CX marketing is only possible with a comprehensive data strategy that includes a declared data element. Declared data is where the rubber meets the road in transforming data into actionable marketing insights. When people are giving you their information, they're also giving you permission to do something with it. They're asking to have an opinion and a voice which builds trust – ultimately a relationship between a brand and its consumers.
Declared data is freely provided by consumers in a transparent way. There's a clear value exchange, where brands explain how and why they're using this data – to improve services or products, for example – and what the consumer can expect to get in return. This might be a discount, access to content or simply a 'thank you for your feedback – as a result we changed this product'. It's a win-win.
Consumers want to be seen and heard – just think of them like real people (note: my hint of sarcasm). They are willing to tell you the 'why' and complete the missing link in your data – enabling marketers to truly bridge the gap between data and research and creating the ultimate customer experience.
EJ Guren is head of marketing and communications at Pureprofile
Further Reading:
Image credit:Kristopher Roller