Aussie start-up wants to be the Tinder for brand partnerships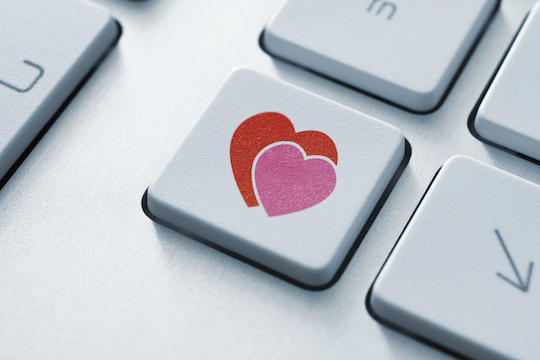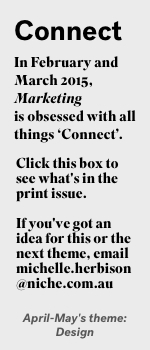 New online platform Collabosaurus is aiming to become a marketplace for brand partnerships by letting businesses with attractive marketing assets hook up anonymously.
A new Australian start-up is aiming to take the hassle out of business collaboration by matching them with potential partners.
Collabosaurus has been launched with the aim of significantly reducing the time and resources needed to source one-off or on-going brand partnerships by bringing to market an online match making-platform. Businesses of all shapes and sizes can set up a project and the software will match them with potential, valuable strategic partners.
Founder and CEO, Jessica Ruhfus, believes Collabosaurus will appeal strongly to Australian start-ups and small businesses looking to expand their business quickly and efficiently.
"The great thing about Collabosaurus is that it breaks down the barriers of business size, budget and location, which often get in the way of valuable collaborations. Brands using the platform can use their marketing assets, such as social media influence or a fantastic contact list, as currency, meaning a huge budget isn't required to gain traction when implementing a partnership or to take advantage of valuable marketing channels," Ruhfus says.
An interesting feature of the platform is the protection of brands through anonymity. All projects and brand names are kept anonymous until connections are made and accepted. This allows account managers to represent multiple brands safely on their behalf and removes any assumptions or fear around sourcing and securing a partnership.
"Collabosaurus helps all businesses overcome the traditional barriers to collaboration, such as the financial investment, research and networking time required to source and negotiate partnerships. Now, businesses that may not have considered collaborating with others can do so, at the touch of a button, and we hope to see bigger and more creative thinking," Ruhfus says.
Brands enter details about seeking the type of collaboration they're interested in securing, their target market, and marketing assets, such as social media following, excess product or email list size. An algorithm then presents relevant potential partners who are using the platform. Users then send requests to connect with the brands that appear a good match, and if that business is interested, they can connect, the two brands are introduced and invited to collaborate.
The tool is aimed at practitioners across marketing communications disciplines, such as event organisers, PR managers and agencies, publicists, marketing managers, as well as small business owners.
"The partnerships enabled by Collabosaurus are a cost-effective and painless way to reach new audiences and grow your business, as well as gain publicity by aligning with events, charities, or campaigns that are relevant to your offerings. If you're a new smoothie company, for instance, the platform could match you with a yoga event looking for a caterer, which helps extend your reach. Similarly, beauty product retailers might get matched with relevant events where they can sell their products or put them in a show bag. In other scenarios, you can run joint online competitions through social media to gain even more targeted exposure," said Ruhfus.
Like in the online dating world, it's free to view your matches, but businesses wanting to hook up will be charged a membership fee.