Creating a data plan for a new normal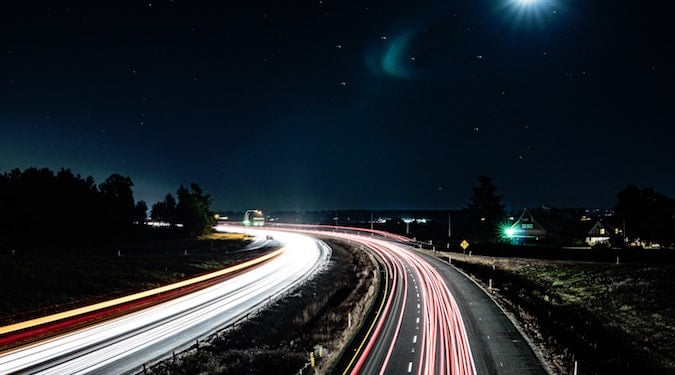 Data is a valuable asset – if you are turning it into actionable insights. The team from Audience Group writes about why marketers should be focused on creating a detailed data plan (using an evidence-based advertising approach) as we step into the 'new normal'.
Getting sick of the term 'new normal' yet? In many cases, the changes we're experiencing aren't tantamount to a phase or subject to a time limit. COVID-19 has impacted the economy, business, consumerism and work itself in ways that will be long-lasting. Call it what you like, a new normal is upon us.
Those in marketing, advertising and media strategy roles have much to re-assess and if you're not diving into the data to do so, how are you going to make decisions?
Most organisations were in need of an updated data plan in support of marketing efforts even before this pandemic. But, as brands strive to determine whether they'll be the ones left reeling or the ones thriving despite the crisis, creating a deliberate, clever and thorough data plan with an evidence-based advertising approach should be top of mind.
5 reasons why marketers need a new data plan
Because things have changed
When we talk about a data plan we're talking about the plan that the marketing team needs to develop for the access or capture of the data you need. Need for what? To answer the questions you need to answer, to inform marketing strategy, to inform how you spend your budgets, to track and measure campaigns and activations and more. To look for an opportunity to be better and more profitable.
Thanks to the new normal everyone's talking about, you can't just pull out a strategy from the last three years and follow the same analytics road map you used before. Not without reassessment, anyway.
You need a fresh data plan to map out the way you are going to access, capture, create, test, analyse and learn from available data to measure and improve business performance.
Because you have more data than you know what to do with
There are 3 types of data you need to include in a data audit as you begin designing your data plan: data that is easy to get your hands on, data that's hard to access and data you have yet to discover. You don't need it all, but there's probably data you should be using that you don't even have access to yet. You need to figure out what data sets you need from each of these categories to answer your questions and inform your marketing, media and advertising strategy.
The data you know – This data is easy to list and access because you already use it.
The data you wish you had – Most marketers have a wish list of data, or could easily put one together. It's based on the questions you wish you could answer if you had the data available to you. Questions like: Could we somehow predict whether one customer visiting the website could be more profitable than another? Can we link advertising spend to regional product availability or demand in real-time? How can I better target specific areas or neighborhoods that are more likely to be interested in our localised offering?
Your wish list could include things like real-time sales data, results and KPIs from different parts of the business, financial forecasts and forward-looking business objectives. It should include data from suppliers, external services and cloud platforms. You won't know until you ask your questions and look for the data to answer them.
The data you haven't seen yet – We call this type of first-party data 'invisible data'. This is data that your business is generating but marketing doesn't know it exists, doesn't know it is accessible, doesn't understand its potential, doesn't know how to use it, etc. Maybe it belongs to another department. Maybe it's completely unstructured and no one knows what's in there. It could even be that it isn't valuable on its own, but becomes very useful if enriched with the right second and third party data. Invisible data is there but unless you ask the right questions or work with a data scientist with marketing insight expertise, you could easily miss it. You are missing it.
Because effective data planning can be a revelatory experience
Conducting a data audit with the intention of creating a data plan makes you ask questions and consider your data in new ways.
In fact, the best way to ensure your data audit doesn't just tell you what you already know is to involve people who are not part of your team and who are not influenced by the kind of 'that's the way we've always done things' thinking that can hold you back. Ideally, you should involve experts at using and finding value in data. They'll be naïve to previous or perceived barriers or what 'can't be done', so they can provide lateral thinking that can spark new ideas.
Because effective use of data can impact the bottom line
Here are some practical examples of how data can impact the bottom line:
Optimise incoming call management – A call centre or online sales team could use advanced and predictive analytics on first party data combined with other data, such as demographics, to understand which callers are likely to be high, medium or low value before they pick up the phone. High value callers can be prioritised or directed to the right person.
Understand how pricing impacts churn – If you had access to pricing, sales, acquisition and churn data, and performed analytics on this data, over time you would see that discounting does not generate profit – offer-driven acquisition drives churn. This is a buck that is commonly passed. Those responsible for acquisition hit their numbers through discounts and price breaks, but it creates next year's churn problem in the process. An evidence-based data plan will allow you to connect the dots and drive an acquisition strategy that reduces churn.
Get the jump on competitors – Thanks to analysis of monthly market data, one of our clients identified a month where their overall category size was smaller. This happened annually in a month when many people took holidays and so sellers in that category were operating at reduced capacity. They planned ahead, and when that month came around again they staffed up and outspent the competition. Not only did they smash their share of category and made the overall category bigger that month, but also had their best month ever.
Manage cashflow – Professional services organisations realise their billings over time. If their data plan includes maintaining a record of billings to track types of clients or projects with high value sales and profitability potential, they can start to forecast business performance. If you know that in the month of April you've just onboarded a number of new clients with a higher propensity to be more profitable, then you can understand what your July or August will look like. You can predict highs and lows in advance and take steps to proactively manage cashflow.
Because there's a difference between interesting and actionable
About 14 years ago, Clive Humby declared data to be the new oil. More than a decade later, someone known as the Dean of Big Data said that data is not the new oil, but rather the new sun. People have called it the new nuclear power. The new gold. The new CO2. The new soil. Whatever they call it, the concept they're trying to get people on board with is that data is a valuable asset.
But no matter how data rich you are, if you are not turning your data into actionable insights, then it's not the valuable asset it could be.
If you can't use your data, it's worthless. If you don't use your data, you're missing opportunities. If you find interesting information in your data, that's only a step in the right direction. Using analytics with skill and intention to derive actionable insights and relevant measurements, marketing can impact the bottom line and contribute value that will be recognised by business leaders. Following an evidence based advertising approach and tying your data plan to clear business objectives and drivers of shareholder value will get you there.
James McDonald and Tom Evans are the co-founders of independent, fast-growing, full-service media agency Audience Group and Ron Ramaiya heads up Audience Analytics.
Photo by Trevin Rudy on Unsplash.