Data culture: the essential yet often overlooked ingredient to success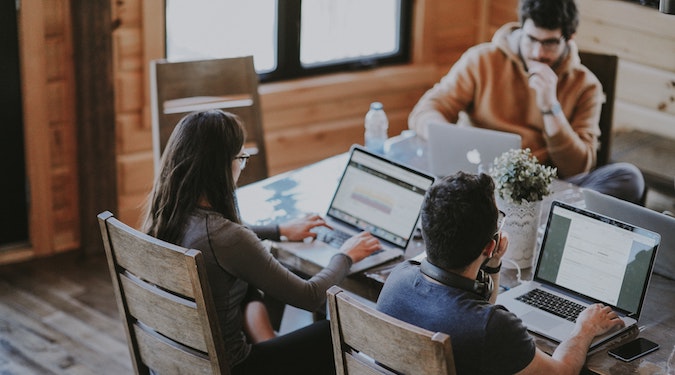 Cécile Ferré writes about the tangible advantages of creating a data-driven culture and gives tips for how businesses can drive change by improving processes and empowering people.
The often quoted 'Build it, and they will come' philosophy has paid off in spades for some entrepreneurial brands over the years. Famously, Facebook's success as the world's largest social network is in part due to this very approach; i.e., by implementing changes to its platform without seeking its users' prior approval. However, when it comes to introducing or advancing data-driven marketing within an organisation, history shows that the same strategy is unlikely to work.
Indeed, a lot has been written about the power of data in driving marketing effectiveness, business growth and overall financial performance. A 2019 McKinsey global survey provides a compelling case for it: companies with the greatest overall growth in revenue and earnings typically receive a significant proportion of that boost from data and analytics, namely a contribution of at least 20 percent to their earnings before interest and taxes over a three year period. 
Yet, the business world is littered with examples of companies that have failed to capitalise on their hefty investments into such capabilities, be it in support of its marketing function or wider organisation. 
More than often not, a businesses biggest challenge is not to source the data, find or acquire the talent or technology. Rather, one of the major yet often overlooked roadblocks to achieving a real return is the lack of data culture from within – understood in this context as what is done with data and how it is done, across functions and at all levels.
The latest annual survey by NewVantage Partners confirms the difficulty most U.S. senior executives face in creating a data-driven culture, with only just 27 percent reporting success at building a data culture within their company and the vast majority (91 percent) citing people and process challenges, not technology, as the biggest barriers to becoming data-driven organisations. 
This has also been my observation consulting for both legacy and digital native businesses in Australia. Strategic priorities and plans have wildly differed across brands due to the stark contrast between the two in terms of data maturity (how data is factored in daily decision making) and data-driven mindset (the perceived value created from data-led insights) and how these affect their marketing effectiveness.
Case in point: whilst an airline client was in the early stages of onboarding a new CRM platform with limited resource, platform or data knowledge, one other client, an online gambling company, had been powering their eCRM via the same platform for a good few years – with built-in audiences managed and optimised through a well-defined collaboration framework between in-house marketing and data science teams. 
Unlike the airline, the gambling company was a digital pure play with a 'data-first' mindset from inception, hence it was well-versed in weaving data-led insights in its daily decision making. Inspiringly, their CEO was by far their biggest data champion, leaning on his insights and data team to inform his every decision and describing data in every interaction as the company's 'product' and key differentiator.
So, how does one achieve the desired culture change to maximise data analytics buy-in and ultimately boost performance?
Fundamentally, fostering and nurturing a data-driven culture requires a multi-faceted approach, which involves working on multiple initiatives at any one time over a period of time. 
The number and type of interventions to be deployed over time do depend on whether you are looking to champion a brand new data analytics capability or an existing one. The initiatives you then choose to roll out might be educational, behavioral, of a marketing/PR nature or involve senior leadership role modeling, depending on the business's data maturity level.
The size and make-up of your data analytics team also need to inform the timeframe and scope of your culture change program. Critically, each team member ought to actively champion the use of data alongside their data leader and not make it the latter's sole responsibility.
With this in mind, below we explore some of 'the roads less traveled' or more challenging and bolder levers and practices that may be considered when creating a data culture:
Make time to drive change: every analytics role is a transformation role
Spending time on developing, influencing and nurturing an organisational data culture is a key yet often underestimated aspect of a data and analytics leader's job. 
In essence, that leader is required to act as the 'lead change agent' within the organisation, supported by their team and other internal data champions. Driving organisational change takes considerable time and effort, however, without a cultural change any data leader is unlikely to succeed. Hence it is key they set aside, and protect, the necessary time to effect that change. 
As an insights and analytics lead, it was my responsibility to not just hire the talent or choose the technology, but critically to also come up with a plan and resources to promote our competencies and educate internal and external stakeholders on the benefits of data-led insights. Significant time was spent on the development and sharing of educational resources in particular (e.g. case studies, creds packs, presentations, etc.) all of which had to be factored in our day-to-day as a team.
Encourage cross-functional teams and tie their performance to measurable outcomes 
In his interview with Bain and Company, Mike Mickunas, former global VP of insights and analytics at Kellogg's, emphasises the need for breaking down siloes by embedding data talent in cross-functional teams, where they get to solve a business problem with commercial peers. Additionally, to promote the use of analytics in daily decision-making and demonstrate its positive impact on the bottom-line, he recommends tying the teams' performance to measurable outcomes (such as revenue or ROMI targets). 
Though not widespread, this approach, he argues, has significant merits.
It helps develop an understanding of how to use analytics across a wider pool of business users and educates them on how to apply analytics insights consistently and daily in their line of work. 
Also, working closely with commercial minds and 'having skin in the game' will incentivise data talent to understand the broader context and ecosystem in which the business operates, as well as becoming more commercially-minded than they might have been otherwise – both of which are bound to lead to more effective insights and solutions. 
Incidentally, this line of thinking is consistent with McKinsey's recommendation, which is to treat data as an internal product to be packaged and shared across business units, with data owners working to KPI's on revenue, satisfaction, data quality or other relevant measures. 
Partner with data champions across the organisation and at all levels
The CDO at pharmaceutical company Eli Lilly confirms the value of partnerships with 'data champions' in a recent interview: "Leading change by partnering with my business partners internally within the organisation, forming strong coalitions has been extremely valuable." 
As it happens, Eli Lilly has invested significant time and resource in developing an internal marketing capability for analytics and AI to help create early adopters, advocates and ambassadors – including launching open houses, forums and a leadership council amongst others. 
Clearly, a recruitment program of that scale requires considerable time and resources and therefore may not be for everyone. In any case, as a starting point, one should identify existing data champions (those already sold on the merits of analytics-driven outcomes from experience or background) and approach the senior leaders and business users who will benefit directly from informing their decisions with data-led insights. 
Another effective avenue worth exploring is 'recruiting' employees in other teams who are interested in developing and learning new skills. It often starts with a conversation with the likely candidates. For example, from experience, a social media manager may be keen to develop a more rounded analytical skillset and as such, may welcome the opportunity to work on a search and text analytics BI project. This is essentially an effective way of 'seeding' data champions in other business units.
Make data everyone's responsibility
Executive buy-in is essential to effect any meaningful organisational change, and not surprisingly (and rightly so) much has been written about how critical the CEO's role is in promoting a data driven culture, alongside other senior leadership roles (notably the CDO). 
However, I would also argue that in this day and age, understanding and using the power of data to affect business outcomes is everyone's responsibility, with some industries (and jobs) increasingly depending on it. 
For example, few jobs in advertising and media today can be done effectively without democratising the baseline knowledge of analytics and data science across the workforce – data speak or skills should not be the prerogative of a few (as recognised by the likes of Airbnb or TD bank who have started their own in-house data academy). And with data now permeating so many facets of business, this is fast becoming true for most if not all industry verticals. 
No silver bullet but rather the result of a collective endeavour over time
The bottom line is that there is no silver bullet when it comes to building an effective data-driven culture. Nor does it happen overnight, in a single step or should be the remit of one individual. Rather, it is a collective responsibility from the top down that requires a real passion for and belief in the power of data as a key driver of growth. It also requires patience and a long-term commitment to evolve it incrementally. Though a large and challenging one, creating a data culture is a worthwhile investment as shown by many success stories, but also critically, one that can make or break a company's future.
Cécile Ferré is an executive strategy consultant in marketing and data analytics at Digital Fabriq.
Photo by Annie Spratt on Unsplash.