Australians spent 43 percent more time consuming news in 2020 with ABC news sites taking the top spot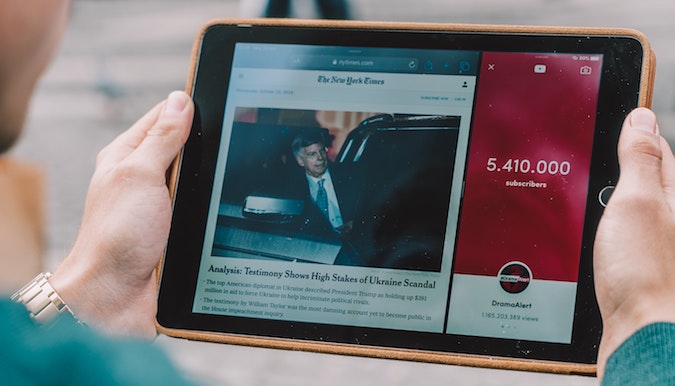 The latest Nielsen Digital Content Rankings show that there was an increase of 43 percent of the cumulative time spent watching the news in 2020 when compared to 2019.
In December alone Australians spent 36.3 million hours consuming news content online. The national broadcaster ABC retained its top spot with Australians spending 36.3 million hours consuming news content on its websites.
nine.com.au moved up from third to second position with a unique audience of 10.6 million, followed by news.com.au with a unique audience of 10.4 million. 7NEWS moved up one place to obtain the fourth position with a unique audience of 9.4 million, whilst smh.com.au dropped one place and ranked fifth with a unique audience of 9.1 million.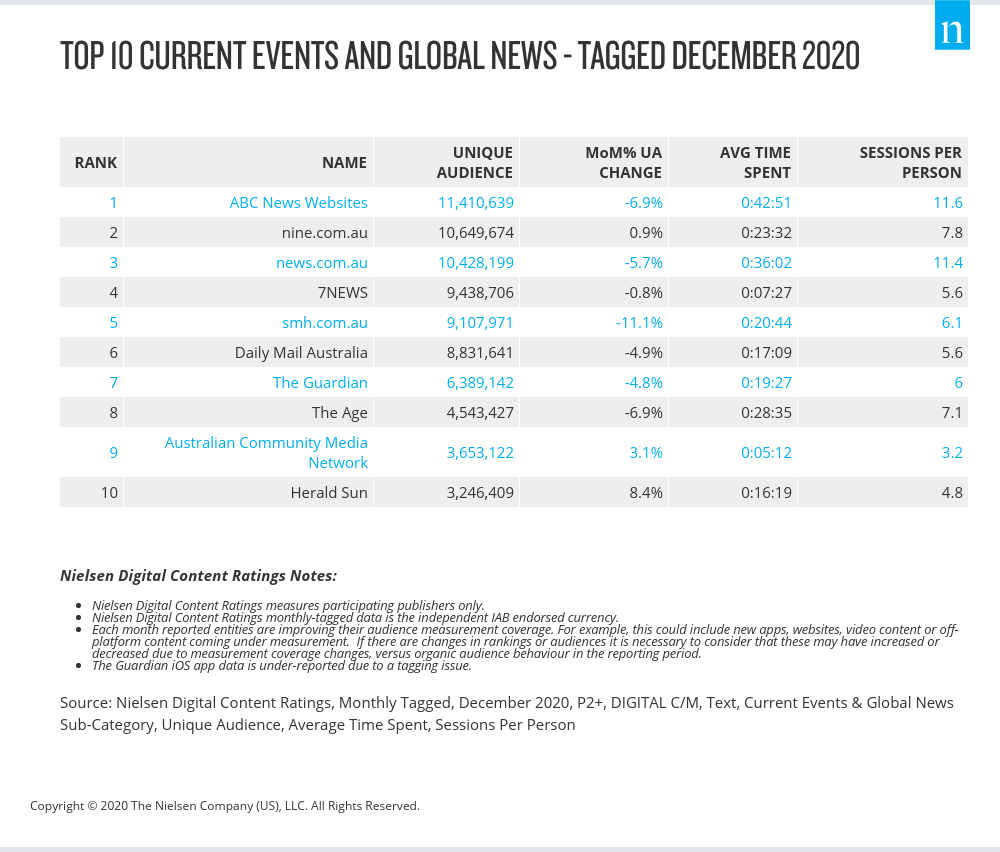 After a very difficult year for publishers in 2020 due to halted ad spend, in late November IAB Australia reported that the Australian digital advertising market is showing green shoots of growth. Similarly, the latest Standard Media Index (SMI) figures indicated that the advertising recession was coming to an end with digital media delivering strong results, with 17.2 percent growth.
Although more people are consuming news and advertisers are regaining confidence, the media industry is still struggling in the current climate due to the monopoly of tech giants. Treasurer Josh Frydenberg has said: "For every $100 of online advertising spend, $53 goes to Google, $28 goes to Facebook, and $19 goes to other participants."
In response, the government and news publishers are taking a stand. It was announced in December that a 'world first' bargaining code, which encourages companies like Facebook and Google to negotiate with Australian media companies about how much they would pay for access to news content. So far Facebook and Google have both been vocally against the implementation of the code, with Facebook even releasing an official response in September.