Department store spending plummets 10% as retail fizzles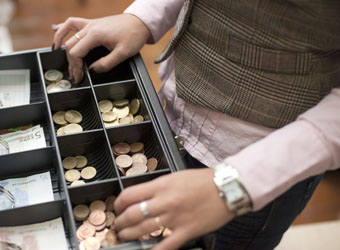 Department store sales plummeted by 10% in July, which after two months of stabilisation, saw consumer spend fizzle as the effects of stimulus payments wore off.
The Australian Bureau of Statistics' (ABS) retail trade figures show that while there was year-on-year growth of 3.5%, overall sales declined by 0.8% on June.
Executive director at the Australian Retailers Assocation (ARA), Russell Zimmerman, says the decline shows consumers are feeling the effects of new stresses on household finances in the absence of June's stimulus payments.
"July retail trade figures suggest the boost retailers enjoyed in the two previous months, especially in discretionary spend areas, was always going to be short-lived.
"Retailers saw consumer spending fizzle out in July as households began to grapple with the effects of the carbon tax, changes in health fund rules and health insurance rebates.
"Department stores have fared worst out of all categories with a 10% decline compared to June and a drop off of 5.4% compared to July last year, which is not surprising given discretionary spending is the first sacrifice consumers make when budgets are tightened."
While the result for department stores was dire, the other main category of discretionary spend – clothing, footwear and personal accessories – dropped only marginally, losing 0.9% on June.
Household goods was the only category to clock notable month-on-month gains in July, with a 2.4% increase. The strong performer of the year – cafes, restaurants and takeaway food services – held steady at 0.3% month on month, but continued to power ahead on last year's results, up by 9.3%.
"Looking ahead to August and September figures, the ARA is expecting retail trade figures to drop further from their artificially higher mid-year levels as utility bills roll in and are impacted for the first time by increased levies and taxes," Zimmerman forewarns.
"Retailers also need assistance in the areas directly affecting them in order to innovate and respond to consumer demand rather than leaving shop fronts empty – some of these areas include employment relations, tenancy, training and lifting of planning and zoning restrictions."