Don't leave your customers on read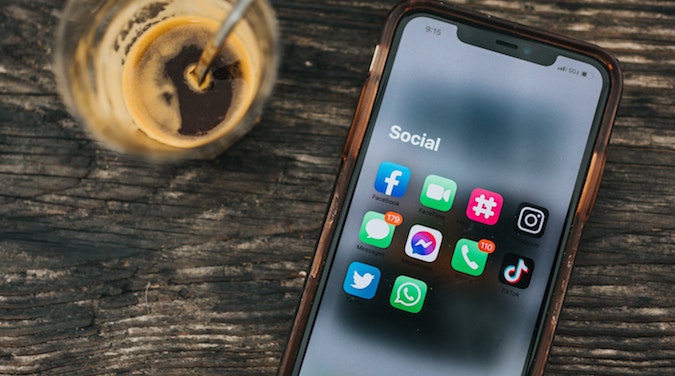 Kat Warboys considers digital transformation and how dynamic businesses are diversifying customer experience models through live chat and chatbots.
It's hard to believe it's been over six months since COVID-19 was declared a global pandemic. The impact on businesses has been truly transformative. Many have adapted quickly, harnessing the acceleration of digital transformation which has been exemplified by an AU$4.2 billion ecommerce boom during the height of the pandemic. 
Subsequently, customers have never been in more control than they are right now, and according to HubSpot research, more than half (56 percent) of consumers agree brands need to find new ways to engage with them as a result of the pandemic. In lieu of physical stores, consumers are craving a stronger sense of connection to the companies they're interacting with. And for businesses, it's meant finding new ways to translate the traditional connections built with customers through physical experiences like in-store, to online — no mean feat. But sophisticated businesses have made the pivot, finding new revenue streams online and diversifying the way they drive and engage with customers through an online presence to deliver a new customer experience model. 
Mastering the art of conversations 
One way businesses are diversifying the customer experience model is by leaning into chat to create stronger and more accessible connections with customers. Data collected from more than 70,000 HubSpot customers revealed that since March, chat conversations increased by a whopping 132 percent, highlighting Aussies' appreciation of instant replies and a customer experience that is both on-demand and personalised. This trend has been on an upward climb since the beginning of the pandemic, with APAC experiencing the largest growth (reaching 144 percent above pre-COVID levels).
Chat conversations allow businesses to be more immediate with their customer engagement across the entire flywheel to attract, engage and delight customers. We're now seeing savvy marketers add chatbots to blog posts as a way to offer similar content to a consumer and drive acquisition. Sales bots are also now on hand on pricing and product pages so customers can receive support quickly without ever being put on hold. 
Gone are the days of listening to jazz music while on hold, or being restricted to 9am to 5pm customer support hours. Live chat and chatbots are quickly becoming the preferred method for customer service for convenience and immediacy. In addition, apps like WhatsApp and WeChat have also gained popularity in APAC, which is unsurprising as the region has been leading the way when it comes to live chat conversations.
The new customer experience model has also given rise to SMS technology, with businesses using the channel to reach customers where it's most convenient to them – in the palm of their hand. Customers want information hyper-personalised, delivered via the channels that they prefer, and answers in real-time. 
SMS allows businesses to be more immediate with customer engagement and we're seeing this innovation across the board. And it's no wonder why when you consider 90 percent of all mobile users open and read text messages within the first 90 seconds.
It's an approach wine subscription platform, and HubSpot user, Vinomofo has used. It has resulted in a five times increase in re-engaged customers and a 120 times return on investment after overhauling its marketing and technology stack and introducing push messaging via SMS. 
Further to this, Vinomofo experienced a significant jump of more than 50 percent on its pre-COVID metrics for online chat in April, just after social distancing and lockdowns came into effect. Although over the course of the last six months, online chat has settled from its initial peak, customer engagement with Vinomofo via online chat is still above pre-COVID rates. 
Reciprocal relationships drive retention 
Buyers today want and should be able to kick off a conversation over live chat, follow up with email, talk through details over the phone and get updates and personalised offers via SMS — all without skipping a beat. And those that do, will go a long way to winning the trust and loyalty of their customers. 
Digital transformation has been undeniably accelerated by the pandemic, however, it is clear that the arc of technology bends towards convenience. With this in mind, while the demand for chat may not remain at this level forever, COVID-19 has made chat a cornerstone channel moving forward.
The future of marketing is a symbiotic relationship between brands and customers. Once fragmented, the ecommerce ecosystem will transition from disconnected interaction to a multi-channel approach where touchpoints enhance both user experience and business outcomes.
Kat Warboys is the head of marketing, ANZ at HubSpot.
Photo by Nathan Dumlao on Unsplash.