Everything old is new again: the fresh faces in programmatic advertising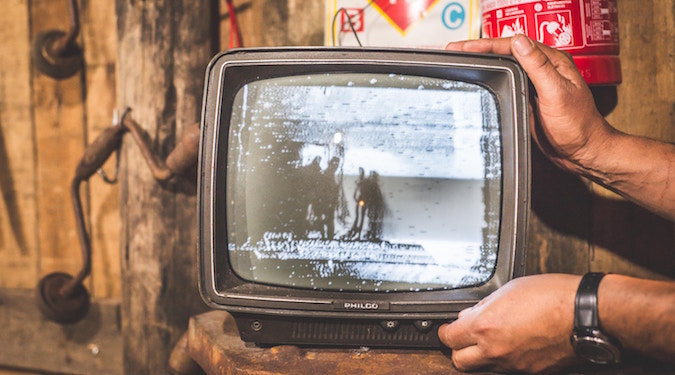 TV, out-of-home and audio don't immediately scream 'emerging channels', but in the world of programmatic advertising, they're the new kids on the block. Yun Yip takes a look.
The next wave of programmatic looks decidedly retro. Why now?
The short answer is advancements in technology, the ubiquity of data and the impact that the little black screen in our pockets has had on the way we consume media. Traditionally TV, OOH and audio advertising worked on one-to-many models – the same commercial delivered to a time slot or a geographic location.
Now, we're all curators of our own entertainment streams, with many of us only using connected digital devices to watch or listen to our downloads and streaming services. Digital – and the subsequent fragmentation of media channels – has driven the shift from traditional media executions to the programmatic sphere. It is now moving us closer to the point at which brands will be able to execute most elements of an advertising campaign in a unified manner.
Let's take a closer look at the key emerging channels and what marketers should know about the advantages and drawbacks of adding them into the programmatic mix.
Programmatic digital OOH
There's lots of buzz around programmatic DOOH at the moment and rightly so, with WARC expecting the global DOOH market to grow 10.1% each year until 2021. Our mobile devices have made it much easier to measure the impact of outdoor advertising. Marketers using programmatic DOOH for brand awareness can enlist mobile location partners to pass back mobile device IDs to inform which user to then retarget after seeing the OOH ad. With programmatic, marketers can see all their campaigns across all channels in a single location. Real-time marketing with messaging triggered by utilising variables like weather data, not to mention the possibilities that arise when we move into a post 5G connected world (for example, the potential for personalised messaging in and around driverless cars).
While it's certainly a great time for brands to begin incorporating programmatic DOOH into digital marketing campaigns, it is important to remember that programmatic DOOH is still a relatively new medium with the usual teething issues. There is currently a lack of standardisation around formats and operational set-ups, and because programmatic OOH is not tied to a cookie or device ID, the attribution modelling remains patchy. Over time, these issues will be ironed out and our understanding of the audience and how they respond will become more meaningful. Programmatic DOOH will ultimately become just another screen in the programmatic funnel.
Programmatic audio
Programmatic audio is the next incarnation of music and radio. According to Roy Morgan, more than five million Australians aged 14 and older visit radio or music sites in an average four weeks (nearly a quarter of Australians). Spotify is easily the most popular, visited by nearly 2.2 million Australians. Podcasts are also gaining ground, with ABC research indicating a third of Australians aged 18-75 have listed to a podcast in the last month.  
Audio ads have the significant advantage of being largely un-skippable and connect with the consumer in an environment that is about as one-to-one at it gets – usually people have headphones on and are very engaged with the content. As with programmatic TV  the main downside is the relative scarcity of inventory and the fact that as it is so new, so there remains a lot of education work to do.
Programmatic TV
For a service that isn't (currently) advertiser supported, Netflix has certainly played its role in reshaping the ad industry by being the 'breakthrough' connected TV experience. For many, it was the catalyst to mainstream content on demand (unless you were under the age of 20, in which case YouTube may have already been your go-to) which is reshaping traditional TV consumption habits. Although connected TV isn't close to competing with the reach of traditional linear TV, the scale is building and it's becoming easier to buy than ever before. Connected TV is an area in which Australia is leading, with a 2018 IAB Australia white paper noting that Connected TV already represents more than 35% of broadcasters' online video inventory. 
For brands previously unable to afford broadcast advertising, it is a growing opportunity and combines top-of-the-funnel TV with the precise targeting of digital. Although it is still in its relative infancy, there aren't too many challenges aside from the availability of premium inventory, which is improving by the day. 
For marketers, these new kids on the programmatic block offer the possibility of full-funnel marketing delivered with the type of precision targeting and attribution that has previously never been possible. Retro never looked so good.
Yun Yip is VP partnership development and country manager at MediaMath ANZ
Further reading
Photo by Victória Kubiaki on Unsplash