Extreme disruption in auto: what role will connected cars play?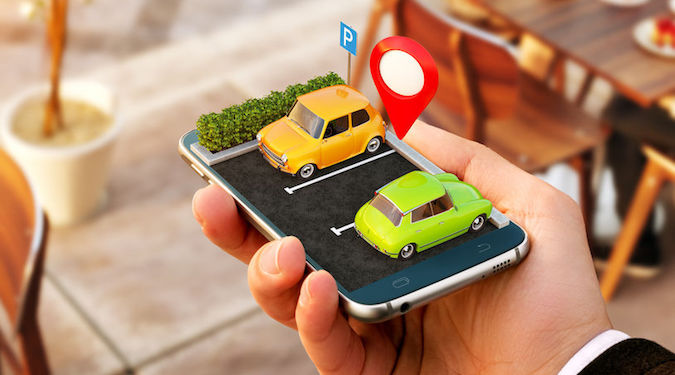 The automotive world is in an age of unprecedented shift. Vehicle connectivity is modifying relationships between humans, their cars and the road. Francis Farrelly explores the implications for manufacturers, marketers and new players.
This article is the second in a four-part series examining the marketing implications of extreme disruption in the automotive industry. Read part one now »
As the global automotive industry grapples with the extreme disruption currently playing out, one of the key areas of focus is on the 'connected car' and what this means for the future of mobility.
The connected car involves integration of technology that will see vehicles digitally linked with the surrounding environment, just as we have already seen in our homes and offices. This connectivity has the potential to fundamentally change the value proposition of the car. It also raises key questions around what connected attributes and services the customer will actually want.
Connectivity will also allow car companies to harvest significant customer data that will help them build relationships with the customer, and develop and shape future products. Connectivity will also have implications for safety, vehicle maintenance, user experience, outsourced and shared mobility and interactivity with other personal systems. 
User experience
Examples of potential user experience advantages include the ability to find and pay for parking with ease, with Daimler and BMW estimating that around 30% of traffic on a city street is currently driving around on the hunt for a parking spot. Services like Parkmobile and ParkNow will support finding a spot while offering ticket and cashless payment. Meanwhile, voice activation technology could be used for adjusting car heating/cooling systems or operating lights and windscreen wipers.
Development of a facial-recognition feature offers augmented reality experiences like an e-mirror surround view and cloud-stored profiles. Spouses sharing a car would only need to sit in the driver's seat and the car, upon recognising the driver, would automatically adjust the car's settings as required.
Outsourced and shared mobility
Digital applications will also accelerate the business of hire car services. Ride hailing services (mytaxi, Chauffeur Privé, Clevertaxi and Taxibeat) will bring about the world's largest taxi service and thus help significantly reduce traffic in urban areas. Similarly, car sharing companies like car2go und DriveNow will benefit as customers receive instant access to a total of 20,000 vehicles in 31 metropolitan areas around the globe. In a fascinating deal that unities two traditional competitors, Daimler and BMW have entered a €1 billion partnership, 'Your Now', to pool their mobility services. Your Now will involve offerings in five key areas: car-sharing, ride-hailing, parking, charging and multimodal transport. The digital car will also be central to how the vehicle integrates within a wider mobility system.
Vehicle maintenance, safety and autonomous vehicles
Real time connection to the manufacturer will allow delivery of important insights on vehicle performance, triggering alerts when data on vehicle usage and vehicle performance suggest maintenance is required. This is an appealing service – research shows customers have indicated strongly they'd be willing to pay for this type of predictive maintenance. Connected cars will be able to communicate with one another to prevent accidents (the whole issue of automated cars represents another area of disruption with numerous implications for mobility companies).
Lexus Australia has announced a partnership with VicRoads and Telstra that will see a pair of modified RX large SUVs trial a number of connected vehicle technologies on the road, with the aim of improving traffic management and reducing road trauma. The two RX450h hybrids are fitted with about $5000 of specialised equipment that helps them communicate with each and other through cellular networks while testing five new connected safety features over a two-year collaboration.
Autonomous and connected vehicles will also be ready to reroute based on changing traffic conditions.
Data harvesting and management
Perhaps the biggest change for the car companies themselves will be their move beyond the scope of mobility. Car users will operate in a 'digital cockpit', meaning they will be able to access digital services, payment mechanisms and smart systems in the same way as they already can from their home or office. This means consumers will be trusting car manufacturers to manage data that may previously have been managed by insurance agencies, government, social media and shopping retailers.
Most automotive companies are making major investments to understand the how best to design the connected car and a key way they are doing this is through strategic relationships with companies strongly positioned in the electronic area. Fiat Chrysler Automobiles, for example, is using Harman/Samsung and Google technologies to deliver a new 'ecosystem' that will enhance the vehicle connectivity experience for Fiat Chrysler vehicle owners globally.
Harman and its parent company Samsung have developed a digital cockpit platform that involves an entirely new generation of communication and cabin ergonomics, integrating several instruments with the centre console via voice, haptic feedback, and physical knobs and controls in a single, central screen. Harman CEO Dinesh Paliwal says the technology accelerates the car's evolution "from device-centric to experience centric." 
What this increasing connectivity means for the automotive sector
All of this causes the car to be viewed differently, as a mobile-connected space, and of course means those in the automotive space must also begin to view their business differently.
There will also be questions around the extent to which companies can use and benefit from data created through this connectivity, as well as how they can use that data for customer advantage. An example may be pulling data together from the manufacturer, dealer and finance company to suggest to the car owner the ideal time to sell their car (and purchase a new one).
In the last 18 months I have interviewed thought leaders, CEOs, marketers, salespeople and support agencies (marketing, research, design) in both the local and international automobile industries. These interviews have contributed to detailed research into the preparedness of Australian automotive companies to deal with the ongoing market disruption, and a key element of these interviews has related to the increasing connectivity of vehicles.
The research, funded by Destination, reveals that the changes in connectivity are coming fast and will signal other changes to the car including what happens in the shared, electric, and autonomous space. It did not take long for in-vehicle navigation systems to become standard and we can expect other connectivity aspects to be taken up rapidly. This partly reflects the fact that consumers are already familiar with the technology from their personal environment. Car companies have much to gain as they will be trusted when it comes to data to and from the car.
Empathetic understanding of the customer is crucial. Automotive businesses will need to understand which connected services their customers actually want, how they want to use them, and what they are prepared to pay or sacrifice for them. Ironically, the data they collect through increased connectivity will give them insights into which features customers use and value, and can in turn feed back into future connectivity services. This will require some changes in the automotive market, as the engineering function is currently neither consumer-focused nor collaborative. Many car companies still add features simply because they're technically possible—not because consumers want them.
In the next 20 years, cars will be increasingly highly software-driven, requiring multiple components and software systems to work together. Currently, most manufacturers maintain separate engineering teams for different components and software, which leads to problems syncing the systems and to miscommunication between work teams. The changing market suggests in the future, companies will seek to create a product architecture that allows for interchangeable modules. This type of architecture works on the same principle as toy building blocks like Lego: although some components might be simple and others complex, they all plug into the same grid and work together regardless of when they were made.
New players in the industry
The connectivity changes are also opening the automotive industry to a range of new players from what has previously been regarded as the separate 'technology industry'. The lines between automotive and technology sectors are becoming increasingly blurred and a new connected automotive 'ecosystem' is emerging where companies such as Samsung and Apple can alter the way Ford and Toyota play their role. Indeed, some of the fiercest competition will come from and between these new players as they use their tech expertise to create points of difference between vehicles that will influence consumer buying trends. While differentiating based on driving performance (power, acceleration, efficiency, reliability etc) will remain important, the in-car passenger and driving experience (entertainment, comfort and interactivity aspects) will become increasingly relevant.
We already know many of the broad new directions the automobile industry is taking, highlighted by the fact that a number of the larger automobile companies are now seeking to redefine themselves as 'mobility providers'. Far harder is to predict the detail, and what this means for individual players. And yet, with the industry estimated to have invested over $80 billion globally in readying for the future, the stakes are high. Readying for increased connectivity, and capitalising on the opportunities this presents, will be key to survival and success in the new mobility era.
Francis Farrelly is professor of marketing at RMIT University.
About the research
Event and incentive agency Destination is partnering with RMIT to fund research into the fundamental changes occurring in the car industry and how this will impact on existing players and new entrants. The goal is to not only gain a deeper understanding of the changing mobility landscape, but to identify how existing participants in Australia can better ready themselves from a marketing perspective to capitalise on changes.
On the back of the research Destination is helping to ready companies for the changing market conditions. Destination's Incentive and Business Insights Study Programs are immersive programs that develop capabilities through tailored programs designed to inspire, extend and challenge participants. Destination engages leading agencies to deliver workshops covering sales personas, customer journey mapping and ideation to generate solutions to key customer challenges. For example, a senior group of dealer principals was recently hosted aboard the USS Intrepid in New York where a global innovation expert guided them in innovating their customer experience. A clear trend reflected by automotive participants, according to Destination's Director of Strategy Sam McOrist, is an increasing interest in customer experience and a more empathetic view of the customer journey. 
This article is the second in a four-part series examining the marketing implications of extreme disruption in the automotive industry.
Image credit Vadim Georgiev © 123RF