Five practical ways your small business can fight The Amazon Effect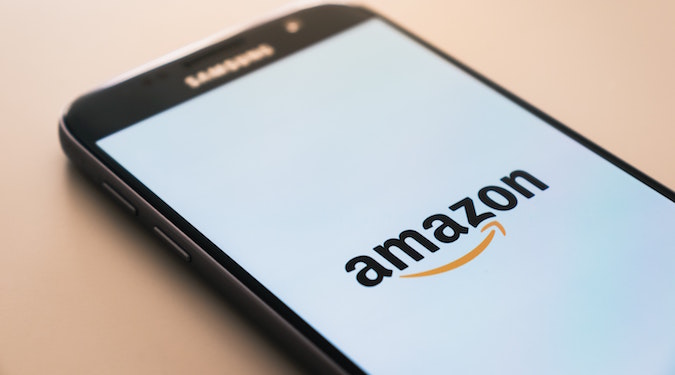 With more people buying online than ever, Faye Ferris offers strategies that small businesses can use to actively fight 'The Amazon Effect'.
Amazon's Australian ecommerce sales more than doubled in 2019 and are predicted to reach $23 billion in 10 years. In addition, Amazon now has more than 125 million products on its Australian site (up from less than 100 million at launch) across 30 categories (up from 23 at launch).  
The online retail giant has been causing increasing angst among small businesses everywhere, especially over the last several years and particularly now during the COVID-19 crisis. We've come to call it 'The Amazon Effect', referring to the polarising relationship between Amazon's rising stock and the declining capital of its competitors. 
Despite Amazon's growth in the Australian market, all is not lost for small business owners. Here are five practical ways your small business can fight the Amazon Effect: 
If you can't beat 'em, join 'em
According to a survey by BigCommerce, three in 10 consumers have discovered a brand on Amazon before ultimately purchasing it on the brand's own website. In fact, most brands actually have special promotions offered when you buy directly from their sites, such as free shipping over a certain amount, a discount on purchases if you sign-up to receive emails, or even free gifts or samples with a qualifying purchase. By having a presence in Amazon's marketplace you open up your brand to a much larger audience, utilising it as an effective marketing tool for your business.
In all reality, the idea of Amazon as the ultimate retail giant stealing sales from small retailers is a bit outdated. Amazon's 2018 Small Business Impact Report reveals that 50 percent of products purchased on Amazon's marketplace are from third-party sellers. Last year alone, more than 20,000 of those third-party sellers had sales of more than $1 million in revenue. 
Rather than viewing Amazon as a competitor, it is a good opportunity take advantage of its large consumer base and use it as an alternate sales channel for your business. Amazon's 30.92 percent revenue growth per annum makes it one of the fastest-growing ecommerce platforms out there. Amazon's 22.75 percent ROI makes it one of the most profitable channels in which to invest. Meanwhile, its 197 million users per month make it one of the most frequently visited domains on the web. Add it all together and Amazon can be an amazing platform for smaller brands to market and sell their products. 
Use Amazon to boost sales at your bricks and mortar storefront
When asked about their shopping behaviours prior to making a purchase in a bricks and mortar retail store, 32 percent of shoppers say they have found a brand on Amazon and then purchased it at a physical store. Many savvy buyers still want to be able to see, touch and try the merchandise before they commit to making a purchase. 
One of the main strategies of overcoming the Amazon threat isn't so much to do with price as it is about offering your consumers a unique customer experience tailored to their specific needs and wants – both on and offline. Taking the time to work out the strength of your value proposition and brand will be crucial for safe-guarding and growing your competitive edge as the combination of online and offline options gives your consumers the greatest range of choices in how they both try and buy products.
Another aspect to take note of is the fact that retailers with both physical and digital outlets have more opportunity to see benefits from returns. Nineteen percent of Australian ecommerce products are returned, which is significantly higher than the global average of eight percent. Among those who visit a bricks and mortar store to return an item purchased online, more than two-thirds browse or shop in that store after making the return. Allowing offline returns of online purchases gives your retail business the best of both worlds.
It's also relevant to note that Amazon offers an opportunity for retailers to continue selling when bricks and mortar storefronts need to temporarily close due to Government restrictions related to COVID-19.
Offer exceptional, personalised service
It's important to embrace the fact that there are some ways you simply can't compete with Amazon. For example, your small business cannot offer the same huge selection or low prices that consumers find on Amazon. If you try to meet or beat its prices, you'll end up losing money. Instead, focus on ways to engage with your own unique client base in ways that aren't offered by the online giant.
Whether you have a retail shop, restaurant or another type of business, your goal is to provide customers with a seamless experience both on and offline. The personal and tailored service you offer your clients is something chatbots and support tickets can't even come close to competing with. There's still a lot to be said about that personal touch! 
Be meticulous about hiring the right staff who are friendly, helpful and knowledgeable. The more personalised service you offer, the more of an edge you gain over even the most sophisticated websites. Some additional ways to enhance your consumer's experience include:
Click and collect:

This brings shoppers into your physical store, which in turn promotes and encourages additional impulse buying.

Purchase online, in store:

Provide in-store shoppers with the ability to purchase from your online store when a product they want is unavailable. The experience is enhanced with access to iPads or sales assistants who can complete the transaction on the spot. 

Discounts and perks:

If a product is out of stock in store and your client does not want to order off your website at that moment, provide them with a free shipping code to make the purchase at their own convenience.

Pop-up stores:

Some online-only retailers are also testing the market with pop-up stores to increase their brand awareness. While the 'phygital' customer experience is still evolving, this holistic approach to customer service is looking to be the way of the future. 
Be community minded
As Amazon continues to grow, there's a certain backlash in favour of local shopping. There are social, economic and environmental reasons that make it more appealing to patronise a local business than a huge global one. To make the most of this consumer mindset, make sure you behave like a local business by being active and participating in your community.
For example, join civic groups and business associations in your city. Participate in fundraising for charities, local events, and community festivals. In addition, advertise in your local paper, on the local radio stations, and focus on building your social following with people specifically in your region. Offer promotions and benefits for your loyal patrons and enlist their help with spreading the word to their friends and family by word of mouth or through their active social channels. 
These are only just a few ways that your small business can attract customers who might otherwise place their orders with Amazon. Again, you can't compete with Amazon in areas such as selection or price but you can offer customers the unique benefits of shopping at a local business that offers personalised service and value to the community. 
Optimise for mobile
According to the latest PayPal m-Commerce Index, 25 percent of online sales in Australia were made through mobile devices in 2019. That's one in four shoppers who will purchase items from their mobile phones. Though 63 percent of Australians still prefer desktops or laptops, online shopping using mobiles is gaining more and more popularity with 48 percent of people shopping via mobile at least once a week.
That being said, it's crucial for your online shopping capabilities to be optimised for mobile use. You want to be diligent about ensuring that your product pages and checkout process is seamless throughout the mobile experience. 
During this crisis, you most likely have more time than you imagined just a short while ago. Whether you've been forced to close temporarily or are staying open on a limited basis, strategise how you can make your online and physical business better. The Amazon Effect is a very real issue that your small business must take note of in order to ensure its continued success and growth. However, with the right strategies and determination it can thrive in the midst of the competition and stand the test of time. 
Faye Ferris is the APAC Sales and Marketing Director for BusinessesForSale.com
Photo by Christian Wiediger on Unsplash.