Four ways for marketers to capitalise on the reopening and events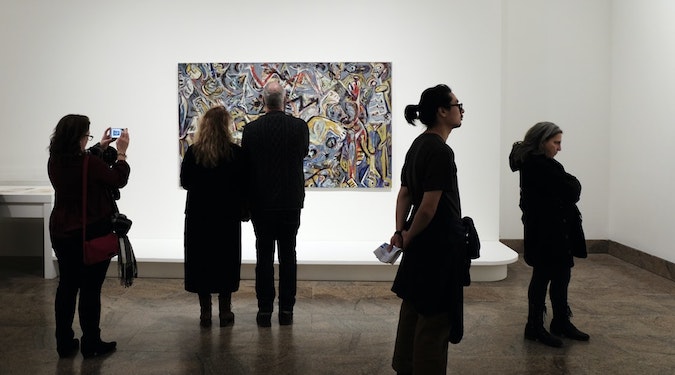 After 18 months of cancelled and rescheduled events, Australians are heading into a summer packed with live entertainment. Australia is seeing record-breaking sales with the reopening of concerts, galleries and theatres, writes Amy Maiden.
But for marketers, audience priorities and patterns have changed. The seasonal trends of a pre-COVID world are no longer in place and the sales patterns as previously expected are a distant memory. It's a busy market and there are some key changes needed in marketing strategies to take this rush and make it a profitable long-term reality. 
Prove it or lose it
While the past 18 months have proven that work can be done from anywhere. In this intensified 'always on' life, audiences are placing ever-increasing value on downtime as a way to connect with themselves, others and the world. 
Live entertainment, arts and culture are all deemed an important part of this downtime. This is where people can rest and recharge. However, the reality is there's little downtime to go around. As a result, expectations of what to do during downtime are high. 
More than ever, audiences want to maximise their time and need a guaranteed promise of satisfaction of experience. No one wants to have waited 18 months for an experience that falls short of expectation or feels 'not worth it'. Audiences are flocking to artists, events or brands that they know and have missed out on experiencing.
Communications strategies need to show them, in every possible way, that this is a guaranteed good time out. Now is not the time to tease. Mirror the retail experience of non-entertainment brands people love. Invest in creating the assets that tap into those audience dopamine drivers of nostalgia, status and connection.  
Feel all the feels
Entertainment marketers have the gift of working with the greatest storytellers in the world. There has never been a better opportunity to work that advantage.
Audiences have been cooped up in their houses for over 18 months. They are riding a roller coaster of emotion as they return to their social and professional lives. They are sick of small screens, they are over advertising and they are desperate to connect. 
Now is the time to embrace all of those emotions. Use the science of the data tools to identify what are the audience's main dopamine drivers. Find out when they are engaged and ready to listen and then reach them through emotional storytelling. 
This doesn't have to be heavy or worthy. If anything, people are ready to laugh and rejoice. Be playful, funny, self-deprecating or silly. This summer it's time to let loose and have some fun with both brand and stories. It isn't all about selling tickets. Audiences will respond to less retail messaging and more storytelling.
Better late than never
While there are still the avid fans who will buy the best seat in the house at the earliest possible moment, a growing portion of audiences are waiting later and later to book a ticket. This applies across travel, leisure and events. Australians have had enough of rescheduling plans and are waiting until they are 99 percent sure the event is confirmed and safe to book. 
Once the storytelling messaging has worked, get to mitigating any risk-averse mindsets by reinforcing safety, security and confidence in the engagement and conversion layers of the campaign.
Refund guarantees, COVID-safety measures, cleaning processes. They're points that were formerly buried in the terms and conditions that must now be front and centre of communications. Take away every barrier to purchase, address every concern. An unsold seat is one you can never get back, so those growing last-minute sales are crucial to convert. 
Thank them
Some audience members have held onto their tickets through in excess of five postponements. They have taken a leap of faith in retaining or repurchasing tickets for events they were expecting to see in 2020. We should never take our audiences for granted, and now even more so.
From the time they consider coming to an event, to long after they leave, there are moments and touchpoints for thanking them for purchasing. 
Here is a checklist of what should be included in communications:
What is your confirmation ticket message? Add some extra gratitude there that is personalised and current.

Find yourself with extra seats as a capacity restriction is lifted? Give the people at the back of the house a seat upgrade as a thank you for buying early.

What are your venue staff and ushers saying as patrons enter the building? Update your pre-show announcements to welcome and thank people for returning to live entertainment.

What are your post-show communications? Add a personalised thank you message from your cast or artist.

How are you getting them to come back another time? Offer a follow-up price incentive to come to another event with an added value offer.
Above all, it's time to listen to the audience. Follow the data of what is resonating and play around with the messaging. After everything the live entertainment industry has survived this past year, now it's time to have some fun. 
Amy Maiden is a managing partner at Anthem.