Campaign weekly wrap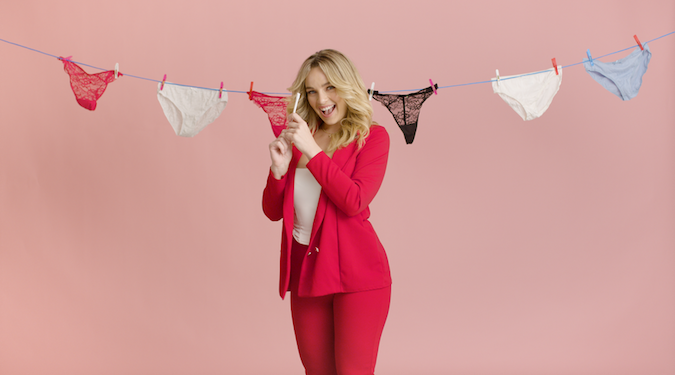 From the University of Down Under to a Wander Down Under, locals reign this week. Who's lecturing us about sexual health and which brand is releasing a delicious range of PJs just ahead of Christmas?
'
Did Somebody Say Menulog?'
For what was once a campaign and jingle synonymous with Snoop Dogg, Menulog has decided to hand over creative control to local artists. The likes of Baker Boy, D'Arcy Spiller and Big Twisty have put their own spin on the now household song 'Did Somebody Say'. 
Following issues surrounding the local talent in an Australian broadcast, Menulog and Mushroom Creative House got together to shine some light on home-grown artists. Each artist has a completely different iteration of the catchy tune.
The campaign hopes to inspire other brands and businesses to include local talent. Australian music has been suffering in the current climate, and this is an attempt to breathe some life back into it.  
BWS celebrates Freedom Day
With lockdown restrictions pulling back in Sydney and Melbourne, BWS is celebrating the freedoms. The new campaign is titled 'Can't wait mate' and its focus is on bringing people together to enjoy a long-awaited drink.
The campaign has been distributed digitally through Facebook and Instagram. It's encouraging everyone to get involved and use the hashtag #cantwaitmate to show all the different ways in which people are celebrating their freedom. 
Canesten's University of Down Under
This week Canesten launched a new campaign, 'University of Down Under'. The aim of the campaign is the education and empowerment of young women when it comes to sexual health. Hosted by influencer and podcaster Abbie Chatfield, the digital video delivers approachable health education to reduce shame and embarrassment, and counter misinformation.
The Instagram spot has Chatfield tackle sexual health with no topic off limits. It's part of Canesten's ongoing mission to liberate women from the shame and stigma associated with intimate health.
Peter Alexander has a Wander Down Under
Two Australian iconic brands have joined forces for a delicious pyjama range. Peter Alexander and Paddle Pop have created shorts and T-shirts for men and women in the familiar pale palette. 
Streets' Paddle Pop will feature in all the Wander Down Under marketing activities, including an extensive digital campaign and in-store oversized Paddle Pop cut-outs, and the iconic ice-cream packaging will appear in visual merchandising displays within Peter Alexander retail spaces.