Telstra brings Google phone to Australia as exclusive telco partner
Google's Pixel phones will be available to Telstra customers this month.
Telstra customers will be among the first in the world to get their hands on the first phones designed end-to-end by Google when the Pixel and Pixel XL come to Australia this month.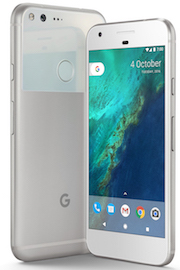 The phones are driven by the latest Cat 11 4G LTE technology which allows customers to tap into typical download speeds from 5Mbps to 200Mbps in 4CX areas.
The phones also feature next-generation voice calling, which delivers high-definition quality and faster call setup times.
"We're particularly excited that the Pixel will be the first smartphone to feature Google Assistant – intelligent software that will allow our customers to have a natural conversation with their phones to get advice on everything," says Andrew Volard, Telstra director of devices.
"We think it's going to make the smartphone an even more central part of Australians' lives."
The smartphones available in 'very silver' and 'quite black' on Telstra's Go Mobile and My Business Mobile plans in 32GB and 128GB variants.
The phones rollout on 20 October in Australia and are available for pre-order tomorrow.