Guardian buys own ad inventory, only gets 30p to the pound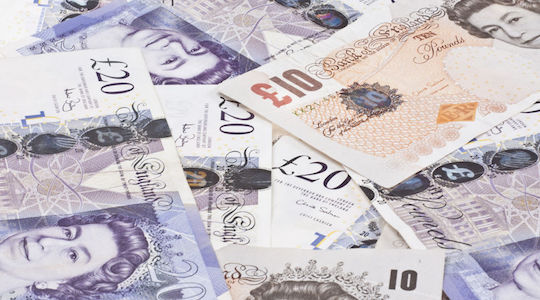 Adtech businesses are extracting up to 70% of advertisers' money without being able to quantify the value they provide to the brand, a test by The Guardian found.
News media business The Guardian has revealed surprising results of its internal testing of programmatic media buying. After purchasing its own ad inventory, The Guardian found in some cases that only 30 pence from each Pound spent was making it back to the publisher.
The Guardian's chief revenue officer Hamish Nicklin made the revelation at the Automated Trading Debate event in London last week. 
"There's leakage. The money that goes in is not the same as the money that goes out," he said, Mediatel reports. "There are so many different players taking a little cut here, a little cut there – and sometimes a very big cut. A lot of money that [advertisers] think they are giving to premium publishers is not actually getting to us."
Nicklin described the 30-pence-to-the-pound shortfall as the worst case scenario, with other cases producing less extreme results.
"That's not in every single case… But the fact is it happens."
Nicklin said he has "a reasonably good idea" which businesses extracted the money, but declined to identify.
The transition online has created many ongoing challenges for the publishing industry. Guardian Media Group's July results revealed a decline in digital ad revenue despite a growth in readers.
The idea that ad spend is not being delivered on the working media should raise eyebrows among those spending the money, too, about where the money's actually going.
Nicklin also made the argument that the idea of context in online advertising is being lost as programmatic seeks to deliver 'audience' for brands, not context.
"The idea that the only thing that matters is the audience is nonsense," he said. "Quality of creative and quality of environment matter massively to advertisers.
"The problem we're seeing is that technology doesn't value everything in the same way… building your brand and deep relationships with consumers, these things matter; but if we look at how we buy media in order to achieve that goal, purely through the lens of an audience-based, direct response mechanic, we don't achieve any value. We totally lose context," he said.