Out-of-home, wearable tech and best-practice CX: how to engage consumers inside and out
Robin Marchant says harnessing the power of outdoor advertising and wearable tech, in conjunction with CX is the key to tapping into and retaining consumer attention.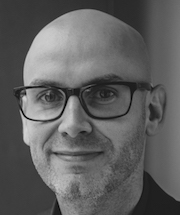 As marketers, we are constantly looking for new and innovative ways to capture our audience's attention. But with solutions such as adblocking making it increasingly harder to reach and engage consumers, marketers are posed with a unique challenge to target audiences through more organic avenues.
A recent Outdoor Media Association (OMA) report found that arousal rates are 98% higher when outside the home, and therefore consumers are twice as alert and likely to act. With this new information, paired with marketers' knowledge that arousal drives attention and memory encoding, could this mean 'outdoor' marketing is 'in'?
Outdoor marketing and the use of wearables
OMA's '2016 Biometric Research' report highlights the "primal advantage with OOH" suggesting that, as humans, we are wired to scan environments for events that could directly impact us. From a marketing perspective, this means if there's more to react to in the external environment, then consumers are more likely to act.
OMA claims this human instinct gives way to the rise in out of home (OOH) digital media, such as wearables and other near-field communication that capitalise on consumers' interactions with the outside environment.
Smart watches that let you access emails and events on the fly, and wristbands that provide health insights are all alluring features helping wearable devices solidify their stake in the market. The global wearables market is estimated to grow at a compound annual rate of 35% over the next five years, with 148 million units to be shipped annually in 2019 alone, highlighting the need for this technology to be on every marketer's radar.
Alternative ways to leverage consumer attention
Although wearables have the potential to prove greatly beneficial for marketers, they are unable to prove themselves as the predominant marketing tool in their current state. Instead, marketers should be encouraged to utilise this new technology, in conjunction with existing methods of attention-leveraging, such as:
1. Optimising CX and UX to combat the war on personalisation
The growing emphasis on delivering a seamless customer experience across multiple channels and touchpoints is a priority for modern marketers. Consumers are looking to get value out of their personal interaction with brands, wanting their interaction to be easy, seamless and to leave them with a lasting and positive impression.
The key to optimising great CX and UX is to remember your targets are always in flux and never static; your consumers' attention levels differ according to their individual environments. Implementing agile strategies that effectively respond to the various ways consumers engage with brands according to their personal surroundings, will only benefit your campaigns and improve their chances of success.
2. Leverage today's technology, and prepare for tomorrow's
Marketers are spoilt for choice when it comes to modern marketing technology. But in a world where 1:1 marketing seems to be dwindling, some people may think software solutions such as CRM and marketing automation will magically exacerbate the problem.
The belief that interactions with prospects and customers will become 'cold' or spammy is false.
More personalised contact, more effective grouping, and more streamlined integration is where marketers will achieve success. This success will only increase as future technologies, such as VR and AI, increasingly shed their associations with science fiction and solidify their role in the future of marketing.
Whether they are 'inside' or out, marketing strategies that lack innovative forms of engagement will ultimately fail. The more engaged the consumer is, the more likely you are to hold their attention and capitalise on it. Placing the consumer at the centre of the strategic focus should always be paramount, and is key to tapping into (and retaining) their attention.
_
Robin Marchant is global marketing director at Squiz.