Hitting the off switch: insights from Accenture's 'Global Consumer Pulse' research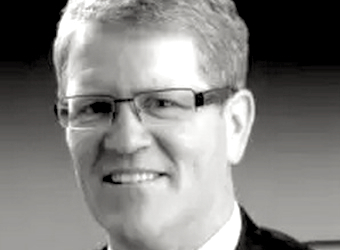 David Mann, Accenture Australia's strategy and transformation lead, writes in this guest post on transforming into a seamless omni-channel provider in the era of the switching economy.
Retailers, internet service providers, utilities and commercial banks are failing Australian consumers. According to Accenture's 'Global Consumer Pulse' research study, which surveyed more than 12,000 consumers across 32 countries, the overwhelming majority of polled global and Australian (68%) consumers had switched at least one of their service providers in the past year as a direct result of poor customer service.
Where once consumers shopped in a handful of stores, stayed with their bank for decades and remained with brands for life, many are now discerning digital decision-makers, open to switching to new brands based on social media buzz or online customer reviews. Today, consumers have the option to browse, compare goods across the digital divide, have purchases either delivered or ready for collection in store, and are at the same time demanding a higher level of service across channels.
The rise of the switching economy
While it's tempting to believe consumers have become more fickle, in many cases the care and customer service of our forefathers' generation has gone the way of the community bank and corner store. Many companies are creating artificial barriers for their customers, often using separate organisations for online and physical stores; and while individual service may meet standards the cumulative effect is mixed, oftentimes conflicting messages. It's impacting the loyalty of consumers: of the Australian consumers whom indicated they switched providers, 82% reported the provider could have done something to prevent them from switching, a clear call to action.
Termed the 'switching economy', this largely untapped market of migrating consumers has significant profit potential, estimated to represent close to 12% of Australian consumers' annual disposable income and up to $5.9 trillion of revenue globally. While many factors play a role, Accenture's research found that the main driver of Australia's switching economy is the inability of enterprises to provide a seamless experience across the digital and traditional channels that consumers use to learn about, find and purchase products.
As things stand, only 11% of Australian consumers believe their providers are effective at delivering a consistent experience, scoring Australia well below global averages. Much of the consequent frustration related to the inability to access information and/or buy products using the channel of choice. Conflicting promotional offers and being asked the same questions numerous times across channels also served to irritate consumers.
The biggest losers have the most to gain
Research indicated switching rates were highest among retailers, commercial banks, internet and satellite providers – making these sectors the most vulnerable, but also signalling they potentially have the most to gain. While acknowledging the value of consistent omni-channel experiences, many Australian companies have struggled to keep pace as disconnected business processes, operational silos and incremental improvements have evolved internally.
But, legacy architecture cannot act as an excuse – companies must embrace these challenges or risk driving customers away. In a truly seamless, omni-channel world, the concept of delivering goods and services through a single channel diminishes. The seamless experience means there are no disconnects between online and offline operations. Companies integrate existing silos to enable a free flow of customer and sales data, and a fluid customer experience that emphasises the single brand. And while they still look to implement evolving technologies, companies must also be aware of how updating one channel without considering the end-to-end journey will affect the customer experience.
The returns of this approach can be substantial
By sharing information across the organisation and providing a consistent, customised experience, companies can reach additional customers and retain existing ones in the face of competition. With the digital revolution showing no sign of slowing, organisations must embrace comprehensive change. Based on Accenture's findings, six common hallmarks can be found among leading omni-channel companies.
1. A customer-centric organisation and culture
Integrating front-end customer interfaces and digital technologies, such as mobile apps and social media, into an enterprise's business operations not only allows consumers to communicate on their terms, but equips organisations with insight into their customer's habits and preferences. This aligns products and services to each customer's needs and coordinates the content and data needed to ensure a consistent, satisfying customer experience.
2. Cross-channel customer analytics
Seamless enterprises have rich customer data and sophisticated analytics capabilities that enable them to understand their consumers and tailor accordingly. By using analytics, retailers can also predict the products likely to sell fastest in different locations, facilitate improved supply chains and even enhance store layout.
3. Protected customer data
Threats to customer privacy can come from a variety of sources including external hackers, malicious staff members and negligent employees. Successful companies review potential gaps in their data control and ensure these are adequately addressed. Companies must also closely monitor online channels and respond appropriately to negative trends before they escalate. The seamless technologies that encourage consumer engagement and build brand equity can also quickly undermine an enterprise's reputation.
4. Brand-wide technical agility
Seamless providers utilise end-to-end enterprise architectures that enable data to be freely shared across online and in store touch points, creating a single point of truth which supports internal innovation and allows for real-time visibility into enterprise-wide inventory levels.
5. Seamless delivery, at scale
Market leading enterprises ensure their customers can seamlessly interact across multiple functions including contact centres, retail locations and mobile sites. They achieve this not only by developing new digital channels, but by digitising and integrating existing channels to present a supportive and consistent enterprise-wide experience.
6. Continuous customer innovation
Customers are evolving faster than most businesses, leaving many companies racing to catch up. As a result, a new innovation paradigm needs to be applied. Market leaders are taking smarter risks, moving faster to try new trends and dedicating room for creativity outside of their traditional business lines – matching their customers' experience with the services and interactions they have come to expect.
It's clear that customers won't wait, if a provider is unable to present a seamless experience they'll quickly move on to a competitor that does. Now is the time to look within your organisation and decide what technology, processes and skill sets are meeting, or not meeting, customers' needs.
David Mann is Accenture Australia's strategy and transformation lead.