How 5G will shake things up in sport for players, fans, broadcasters and brands
360-degree replays, dragons in the stadium and unprecedented levels of real-time performance data. 5G is coming and the game won't be the same. Here's Kaga Bryan on what it all means.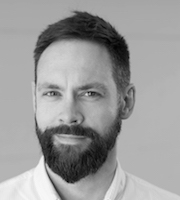 Recently I saw a photo from the Australian Open stands; it was the entourage of tennis champion Ash Barty, about 12 people or so. It got me thinking about what this audience was focusing on. What data enriched their experience? Everyone had a vested, yet particular, interest in the match. For the family, it was fandom in its purest form, cheering Barty's volleys and crying out with support. The coaches were watching her performance relative to her opponent. The physio team was watching her lightning reaction times, that place unique stress on joints, ligaments and tendons. All the while, a mindset coach was acutely looking for signals of duress, alarm, anger and confidence.
Now, as rich as we think the data sophistication behind sport currently is, it pales in comparison to the fast-approaching potential of 5G and the capabilities it will soon unleash. The fifth generation of wireless technology is so much more than a boost in speed. While the speed reports are phenomenal – like downloading a high-definition, full-length movie to your phone in one or two seconds – it's the low latency (lag) and sheer volume of concurrent users that create the magic mix. That is, up to a million devices per square kilometre, uploading and downloading ultra-HD live video and augmented reality, all at the same time. 
Such simultaneous, high-bandwidth data transfer has not previously been possible wirelessly. That's all about to change and the impact stretches far beyond what we can yet imagine.
Two ways 5G will transfer the sporting experience
It comes down to two factors. First, sports data is big business and takes many forms: footage, commentary, stats, predictions, replays and more. Secondly, due to the cost and complexity of installing 5G in public areas, stadiums are uniquely positioned to be among the first test grounds to demonstrate the potential, as they'll know where people will be, what they're there for and how to optimise their connection. This is already being proven with Vodafone's work on the Volkswagen Stadium in Berlin, the NEC Arena in Birmingham, as well as Verizon's commitment to power 13 NFL stadiums across the US with the technology.   
These early trials have quickly demonstrated the potential and raised more than a few eyebrows. In Berlin, football fans can hold their phone camera up and watch as real-time player speed is displayed relative to the player on which they focus. Vodafone states that this is just one of the outputs from having 3.6 million data points in the stadium. Meanwhile, in the UK they demonstrated what it felt like to feel the force of a tackle through 5G, as participants dived onto practice pads with sensors that sent shockwaves to another person wearing a haptic feedback suit 100 miles away. In real time, the wearer felt as if they were being tackled! This signals an exciting glimpse into the future of deeper connections with fans. 
Like anything revolutionary in modern digital, it'll take creative technologists to paint the future. For myself, I see the following scenarios:
1. Improving the fan experience
The fan experience will be enhanced in-stadium through user's phones, on personal screens in seats and eventually through AR headsets. 
Expect to see real-time, completely customisable onboard views from Formula One, NFL helmet cams, extreme sights from X-games and complete 360 playback features on demand, as well as a raft of augmented content such as dragons flying at halftime.
2. Smart out-of-home
Outside of stadiums, the push towards edge-computing will see an expansion of smart out-of-home. Billboards, bus shelters and retail storefronts will act as enhanced information centres people can watch passively or even log into via a biometric authentication to access customised sports updates while they top up their transit card or wait for the bus.
How athletes will benefit
For the athletes and their teams, there will be unprecedented levels of data at their disposal to fine tune everything from every angle. Barty's team will benefit from facial mood recognition, thermal imaging hotspots, heartbeat sensors and more, feeding into the most comprehensive player profiles ever. They'll still need to make meaningful decisions out of the terabytes of data points, but this will be powered in parallel with AI developments.
The opportunity (and threat) for broadcasters
Broadcasters have a unique opportunity to capitalise on innovative technology and infrastructure to deliver these game-changing experiences. 
However, it won't all be straightforward. Just as YouTube saw the rise of the bedroom vlogger, 5G-enabled phones, cameras and drones will herald a leaner, younger generation of innovative content producers who no longer need satellites and broadcast trucks to produce rich and timely content. 
As the rise of the influencer and the power of on-demand video continues to rock traditional media houses, we will now see another inflection point in the democratisation of content production. 
Kaga Bryan is content director at Publicis Media.
Photo by Josh Calabrese on Unsplash