How marketers can capitalise on the new updates in Apple's iOS 14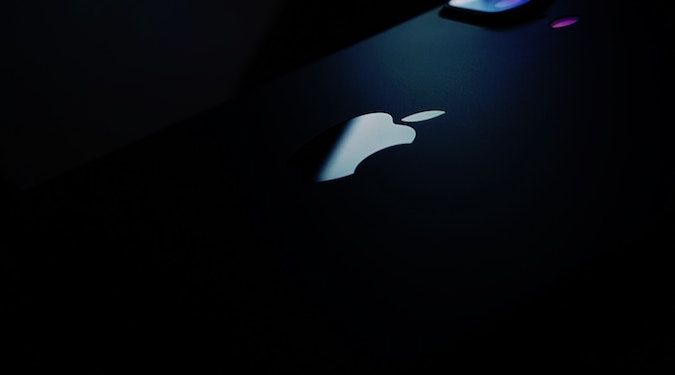 Jamie Shostak writes about the long-awaited iOS 14 updates and the ways that mobile and app marketers can take full advantage of them.
Mobile marketers have been waiting with bated breath for the release of Apple's latest operating system update, iOS 14. The update is one of the company's biggest to date, with several major improvements to security, the home screen and updates for existing apps.
The update presents a whole new world of opportunity for marketers, but also one or two challenges along with it. Thankfully, with the right strategies in place, marketers have the chance to turn those apparent challenges into opportunities for real growth. Here's how to get it right.
Making widgets work
Widgets have been part of the Android ecosystem for years, but now iOS users are finally able to get in on the action. As of launch, there are only a handful of third-party apps with widget functionality, which presents a huge opportunity for brands to stand out.
As with any shiny new feature, it's important to consider if widgets are actually the right thing for your particular app. Would a widget improve your user's everyday experience with your app?
Plus, since the widget library is fairly new, you can expect constant updates over the coming months. Do you have the developer power required for regular updates and maintenance?
If the answer to both of these questions is yes, then go for it. Apps with widget functionality will most commonly be displayed front and centre on a user's home screen, presenting a big opportunity to become a more central part of your user's everyday mobile experience.
Understanding the App Library
In iOS 14, app categories take on a whole new significance thanks to Apple's App Library, which organises apps into labelled groups to make them easier to find. Apps are arranged based on how you use them, meaning that more regularly used apps are likely to show up first.
The App Library relies on App Store metadata to work, including categories and descriptions. Ensure your app is labelled properly and that your metadata is sending the right signals.
In order for marketers to take advantage of this new piece of iOS real estate, they need to design their apps in such a way that users can't help but keep coming back time and time again. The Siri Suggestions category, for example, suggests apps that users consistently go to at a certain time of day. It's worth considering ways to work this 'time of day' concept into your app's overall UX.
App Clips
App Clips is a new feature in iOS 14 that gives developers another option to introduce their app to users, without having to download their entire app. Most mobile users don't want the hassle of downloading an app when they're in a hurry – especially if they're on the go and not connected to WiFi.
If App Clips work for you and help you provide more results, then spend the time investigating exactly how they fit into the wider iOS ecosystem. Your app isn't a standalone product; it's built into the entire mobile ecosystem – and App Clips make that happen even more seamlessly than ever before.
Attribution, but not as we know it
In iOS 14, apps have to explicitly ask the user's permission to get the device's unique identifier. This doesn't mean the end of attribution via apps, but it does mean that your team's developers will need to get to grips with Apple's new framework, known as the SKAdNetwork.
Users are constantly trading their data in return for services, but up until now it's been a relatively unconscious process. With iOS 14's updates, users will become increasingly conscious of those decisions.
Users are now being asked if they think the tradeoff is worth it, and it's a marketer's job to persuade them that it is. In order to do that, make sure you're only ever using a user's data to deliver better experiences and communicate that benefit clearly. Have a privacy policy written in plain English, in order to keep things as transparent as possible.
Surviving the spring clean
With such huge changes to the home screen taking place, it comes as no surprise that many mobile users are taking the opportunity to reorganise their home screens and pare down their apps to those that truly make a difference to their everyday lives.
Marketers should see this as an opportunity to consider not only the utility of their apps, the aesthetics too. I personally treat my home screen as a creative art piece, complete with background, well-designed apps, and shortcuts – and I know many iPhone users feel the same, especially with the release of iOS 14.
To put it bluntly, if your app's icon is ugly, why would a user want to make that the centrepiece of their carefully designed home screen? In our image-conscious world, there's no getting away from the fact that aesthetics can very often trump utility. Even if this is only the case for a small proportion of your overall user base, that can still add up to thousands of people.
As with every single one of iOS 14's new features, value and a quality experience should be the ultimate end goal for marketers. Be proactive in responding to change, but always do so in a way that will ultimately benefit your business and your end-user.
Jamie Shostak is the co-founder and head of growth at Appetiser Apps.